From the Open-Publishing Calendar
From the Open-Publishing Newswire
Indybay Feature
Bay Are 9/11 Truth Events
Film makers, activists, candidates, researchers, outraged citizens, truth-seekers, are taking action, producing events, films, books, art, music to challenge the Big Lie about 9/11. On the fifth anniversary of 9/11, the country is divided into doubters of the official story and the misinformed. A bevy of 9-11 Truth events are coming up in the Bay Area, NY, all over the world.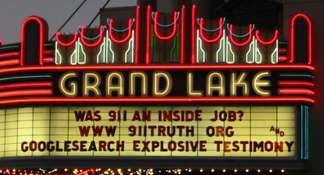 The Northern California 9/11 Truth Alliance is part of a much larger 9/11 Truth Movement that has been acknowledged, (and attacked) by the mainstream press. According to the May, Zogby Poll, commissioned by 911truth.org- "45% of Americans "say that so many unanswered questions about 9/11 remain that Congress or an International Tribunal should re-investigate the attacks, including whether any US government officials consciously allowed or helped facilitate their success." Together with the anti-war movement, the impeachment movement, we comprise a growing, substantial size of the population, and we continue to grow in strength and numbers, as more and more people become aware of the suppressed facts about 9/11, and the Administration's credibility continues to plummet.
This year we have organized and helped with a large number of events, and rallies, and have helped to produce, showcase, and distribute 9/11 Truth documentaries, films, books, magazines locally, in Chicago, in Los Angeles, to community access television stations across the country, through our 911 TV project. Mainstream television stations are not only interviewing us, but actually airing some of what we have to say!
The San Francisco Bay Guardian, Pacifica, KPFA are co-sponsoring upcoming 9/11 Truth events. Academics are adding their powerful voice to the demand for truth, reason, and our right and responsibility to question our government's words and actions.
911Truth.org and MUJCA.net raised over $8,000 at the Chicago Int'l 9/11 Revealing the Truth, Reclaiming the Future Conference to raise 9/11 as a political issue during the 2006 Elections. The campaign's initial goal is to require every candidate running for the US House or Senate in 2006 to publicly declare whether he/she will support a truly independent re-investigation of the events surrounding 9/11 including evidence of US government foreknowledge, facilitation and/or complicity.
They plan to publish All Candidate Responses on the Internet and highlight a list of candidates who are featuring 9/11 truth in their analyses and campaigns. (This will present truth-concerned readers with the opportunity to contribute time, energy and resources to promising campaigns in their regions.)
Encourage Widespread Bird-dogging at all public electoral events with crowd- & thought-provoking 9/11 questions, until every campaign spokesperson will have to have a briefing paper on the candidate's position re 9/11 truth.
Contribute Personalized 9/11 Teaching Materials to communities where truth candidates are contending with official story defenders. "Politics 9/11" co-sponsors will prepare the briefing kits, publication website, and teaching materials, but needs an enormous amount of grassroots involvement to make this campaign work.
It's possible that this campaign will be verbally launched during the premieres of 9/11 Press for Truth, which hopes to force a genuine investigation of 9/11, that will ask the hard questions, into existence.
The polls do reflect a country divided, where half do not have the basic facts about 9/11, and most of the soldiers still believe the "Big Lie" that Saddam Hussein had something to do with 9/11. Hollywood, hand in hand with the government, are producing movies, television shows to sell their version of events, but the talented legions of 9/11 Truth Activists are countering with a blossoming number of powerful communications tools, as well as old fashioned leaflets, handouts, books, to reach out to people directly, and via all sorts of new, independent, in the public interest, media collaborations.
Here are the upcoming 9/11 Bay Area Truth Events. In New York, major events are also happening at Ground Zero, ny911truth.org is the primary organizer, but the producers of the internet hit "Loose Change" are also calling on everyone to join them at ground Zero on 9/11 to demand a real investigation of 9/11.
Bay Area 9-11 Truth Events
Premiere of "9/11 Press For Truth"
Thursday, September 7, 2006
Grand Lake Theater, 3200 Grand Lake Avenue
Oakland, California, 7:00 pm and 9:00 pm screenings
Intro, Q & A with Bay Area's Emmy-winning Ken Ellis, Co-Executive Producer. 9/11 Press For Truth.
Following the attacks of September 11th, grieving families waged a tenacious battle against those who sought to bury the truth about the attack, including the Bush administration. In "9/11 Press For Truth," those most effected by the tragedy, including three of the "Jersey Girls," tell the story of how they took on the powers in Washington and won. They forced an investigation, only to subsequently watch the 9/11 Commission fail to even ask their most urgent questions.
Adapting Paul Thompson's Complete 9/11 Timeline, the film stitches together news clips, buried stories and government press conferences, revealing a pattern of official lies, deception and spin. Thompson's narrative presents a different picture of 9/11, one that raises new, more pressing questions.
What actions were taken by top government officials who received dozens of specific warnings before the attack? Was Bin Laden and his top al Qaeda leadership allowed to escape in Afghanistan? What has been the reason for obscuring the evidence regarding the Pakistani connection? Why, five years later, are so many of the families' questions still unanswered?
Tickets are $10. and proceeds benefit Cooperative Research and the Northern California 9/11 Truth Alliance. For preview, go to
http://www.911pressfortruth.com
.
5th Annual Rally and March for 9-11 Truth
Saturday, September 9th, 2006
This Year's theme- "Impeach the Terrorists!"
Rally 10:00 am in San Francisco at the Panhandle
(between Oak and Fell at Ashbury)
10:30 am March/Parade up Ashbury to Haight Street
through Golden Gate Park to Speedway Meadow (about 2 miles) to the
8th Annual 9-11 Power to the Peaceful concert and Social Justice festival
featuring Michael Franti & Spearhead (powertothepeaceful.org)
Free concert & Social Justice festival begins at 11:00 am & lasts until 5:00 pm.
9-11 Truth rally and march sponsored by the Northern California 9-11 Truth Alliance (communitycurrency.org,)
To endorse, or volunteer contact- Carol@ 650-857-0927. Info/events 1-866-268-2320
Premiere of new film of David Ray Griffin-
"9/11 the Myth and the Reality"
September 11, 2006, 6:30 pm
Grand Lake Theater, 3200 Grand Lake Avenue, Oakland, California
Doors open at 6:00 pm, trailers, previews and shorts start at 6:30, film premieres at 7:00. Q & A / discussion with filmmaker Ken Jenkins to follow.
This will be the world film premiere of David Ray Griffin's talk given at the Grand Lake Theater March 30, 2006 to a sold-out audience. Griffin condensed the highlights of his first two books on 9/11 into a dynamic presentation. Tickets $10. For both the 11th & 12th- $15.
Film- 9/11 Guilt: The Proof Is in Your Hands
September 12, 2006, 6:30 pm
Grand Lake Theater, 3200 Grand Lake Avenue, Oakland, California
Doors open at 6:00 , trailers, previews and shorts start at 6:30, film premieres at 7:00 p.m..
In August 2005 Jim Hoffman and Don Paul recorded presentations for the second convening of the Los Angeles Citizens' Grand Jury on the Crimes of September 11, 2001. Later they added photographs, footage, and other graphics to document their assertions. The result is 58 minutes of compelling evidence and analyses. Q & A / discussion with Jim and Don to follow. Tickets- $10, for both the 11th & 12th- $15.
Northern California 9-11 Truth Alliance Meeting
Thursday, September 21, 2006, at The Grand Lake Neighborhood Center
530 Lake Park Avenue, (between Lakeshore Avenue and Grand Avenue) in Oakland, 7:00 p.m. to 10:00 p.m. 1-866-268-2320
9/11 & The American Empire:
Intellectuals Speak Out
Sunday, September 24, 2006, 7:00 pm
Martin Luther King Middle School, 1781 Rose Street, Berkeley
DAVID RAY GRIFFIN - Professor of Philosophy and Theology, Emeritus, Claremont Graduate University. He is the author or editor of some 30 books, including The New Pearl Harbor, Disturbing Questions About the Bush Administration and 9/11 (2004) The 9/11 Commission Report: Omissions and Distortions (2005) Christian Faith and the Truth Behind 9/11: A Call to Reflection and Action (2006).
PETER DALE SCOTT - former Canadian diplomat, Professor of English, Emeritus, at U.C. Berkeley. Books include Drugs, Oil and War; The U.S. in Afghanistan, Colombia, and Indochina; The Iran-Contra Connection; and Coming To Jakarta. Forthcoming from U.C. Press: The Road to 9/11: Wealth, Empire, and the Future of America.
RAY McGOVERN, host - Army officer, CIA analyst for 27 years (from John F. Kennedy to George H. W. Bush administrations). Founder of Veteran Intelligence Professionals for Sanity, McGovern has appeared in "Uncovered: The War on Iraq" and "Breaking the Silence: Truth and Lies in the War on Terror" (produced by John Pilger). He writes and speaks for the arm of Tell the Word called "Speaking Truth to Power."
PETER PHILLIPS - Professor of Sociology at Sonoma State University, Director of Project Censored
KEVIN RYAN- Certified Quality Engineer, B.S. in Chemistry, many years Laboratory Operations Manager and then Site Manager at Environmental Health Laboratories. On March 15, 2006, Ryan gave a lecture titled "A 9/11 Whistleblower Examines the Official Conspiracy Theory" in Bloomington, Indiana.
Wheelchair accessible, substantial free parking. Tickets: $15 advance, $20 door online at
http://www.kpfa.org
. Bookstores- EAST BAY: Black Oak, Cody's 4th Street, DIESEL a Bookstore, Moe's Books, Pegasus (both stores), Pendragon, Walden Pond. SAN FRANCISCO: Cody's, Modern Times.
Event sponsors: KPFA 94.1FM + Pacifica Radio, Northern California 9-11 Truth Alliance, Interlink Publishing +many Bay Area independent bookstores.
TERRORISM EXPLAINED: How Governments Use Thugs, Drug Dealers, and Religious Fanatics to Control Us and "Justify" Endless War, By Ed Rippy
Thursday September 28th, 2006, 7-9 pm, 522 Valencia St., 3rd floor. Free, but donations appreciated.
Sponsored by Northern California 9-11 Truth Alliance, Info/events: 1-866-268-2320, sf911truth.org
Lifting The Fog Off 9/11: Applying the Scientific Method to the World Trade Center Destruction
A one-day conference. Saturday, November 11, 2006; 10 am to 10 pm.
Presenters include: BYU Physics Professor Steven Jones; 9-11 Research creator Jim Hoffman; World Trade Center Environmental Organization founder Jenna Orkin; Former UL Site Manager Kevin Ryan; Mickey Huff, M.A, Survivor- Janette McKinlay, Peter Phillips, Ph.D (Project Censored) Forthcoming details will be at 911truth.org.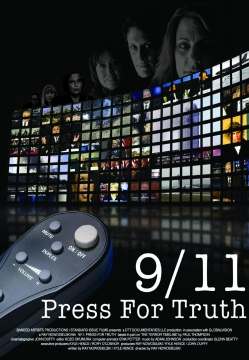 Premiering September 7, 2006, 7 & 9 pm at the Grand Lake Theater, Oakland
"9/11- The Myths and the Reality"- the film- Premiering September 11, 2006 at the Grand Lake Theater, 3200 Grand Avenue, Oakland
September 24, 2006 7 pm,
Martin Luther King Middle School, 1781 Rose Street, Berkeley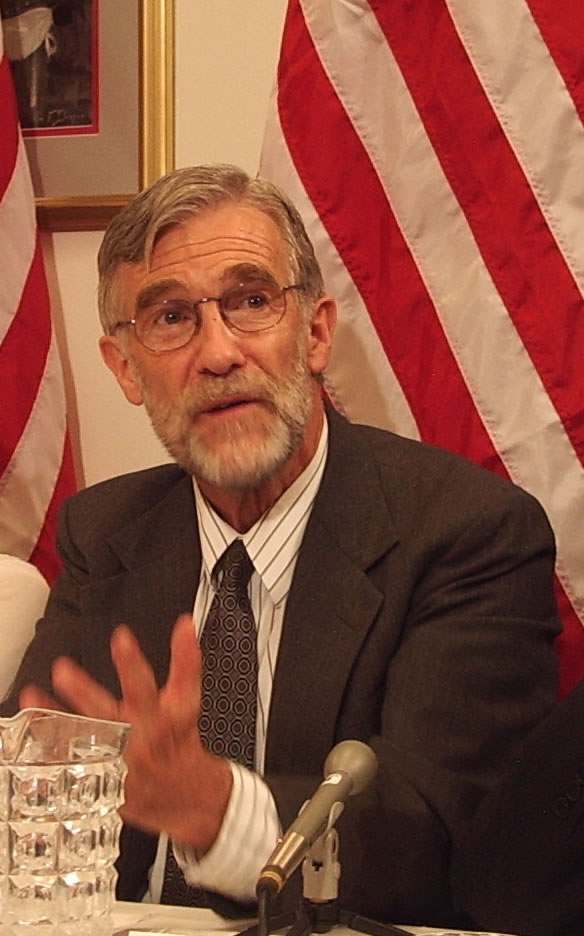 We are 100% volunteer and depend on your participation to sustain our efforts!
Get Involved
If you'd like to help with maintaining or developing the website, contact us.