From the Open-Publishing Calendar
From the Open-Publishing Newswire
Indybay Feature
State of the Word; The Future of Online Publishing
On August 5th, the first ever WordCamp took place at the Swedish American Hall in San Francisco. Users and developers of WordPress, a fantastic blogging software, were able to meet each other face to face to discuss the State of the Word and envision the future of online publishing.

WordPress.org describes WordPress as, "a state-of-the-art semantic personal publishing platform with a focus on aesthetics, web standards, and usability. WordPress is both free and priceless at the same time."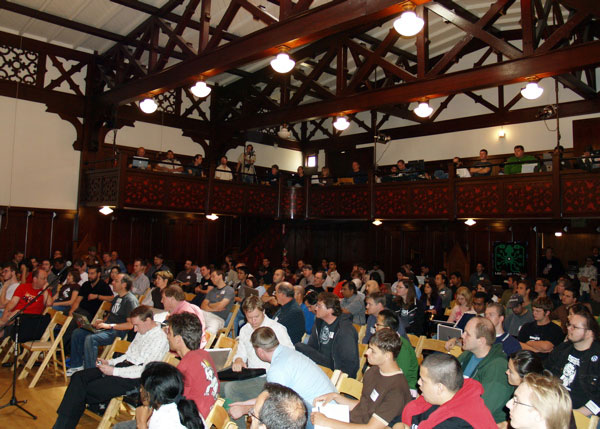 I got to WordCamp in time for Matt's keynote on the State of the Word. Douglas Bell recorded the session and published the video on google:
Matt Mullenweg's "State of the Word(Press)" keynote from WordCamp 2006. Talks about the history of WordPress, and discusses with the audience things that should be incorporated into WordPress in the future.
http://video.google.com/videoplay?docid=-7587757814963421312&hl=en
As promised, lunch was great, even if you are not one to eat meat. I really enjoyed the mac & cheese, potato salad and spinach. During lunch I met a lot of really cool people. Most people talked about things way over my head, but there were actually times when I found myself explaining things to people.
I checked out the sessions on Blog Architecture as well as WordPress as CMS, but the session I was most interested in was the intro to MU. "WordPress MU is a multi-user version of the famous WordPress blogging application. It is ideal for people wanting to offer a hosted version of WordPress, but due to its complexity installation and maintainance is not supported in the same manner WordPress is. Using WordPress Multi-user edition you will be able to people be able to sign up for a new blog and have them securely manage their templates and settings without affecting any other users. Only one blog per user is allowed, but you can have unlimited users, and you can have multiple users on a single blog." Donncha, a lead developer of MU, says that WordPress MU is nearing a 1.0 stable release. People can currently download and test Release Candidate 4 and help the developers prepare for a really stable 1.0 release!
http://mu.wordpress.org
Post WordCamp, Post SF, Post Haste (Blog post by Donncha)
http://ocaoimh.ie/2006/08/10/post-wordcamp-post-sf-post-haste
Here are more links to check out about WordCamp, WordPress and Blogging
WordCamp 2006
http://2006.wordcamp.org
WordCamp Wrapup
http://photomatt.net/2006/08/08/wordcamp-wrapup
The WordCamp 2006 Overview & Wrapup - from 7875 Miles Away!
http://gonzoblog.wordpress.com/2006/08/08/the-wordcamp-2006-overview-wrapup-from-7875-miles-away
wordcamp notes
http://dan.hersam.com/archives/2006/08/05/wordcamp-notes
WordCamp Photos
http://laughingsquid.com/2006/08/05/wordcamp-photos
WordPress
http://WordPress.org
http://WordPress.com
http://en.wikipedia.org/wiki/WordPress
bbPress
http://bbpress.org
EFF: Legal Guide for Bloggers
http://www.eff.org/bloggers/lg
Joshua Wolf -- Indybay.org journalist and WordPress.org blogger currently in jail
http://joshwolf.net/blog
http://joshwolf.net/grandjury
http://freejosh.pbwiki.com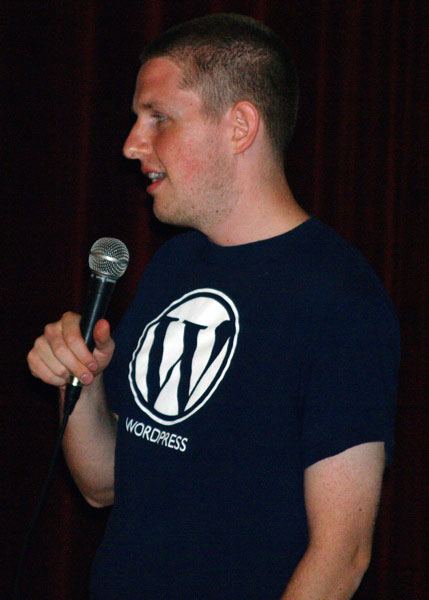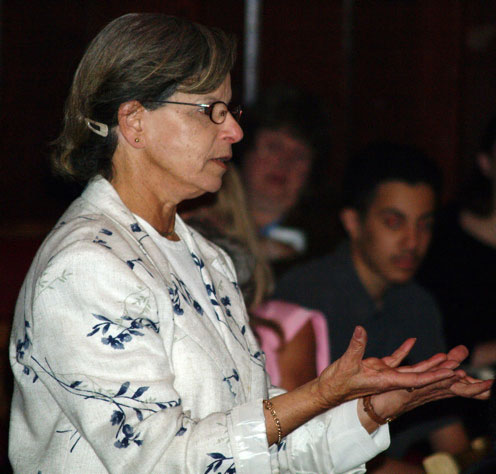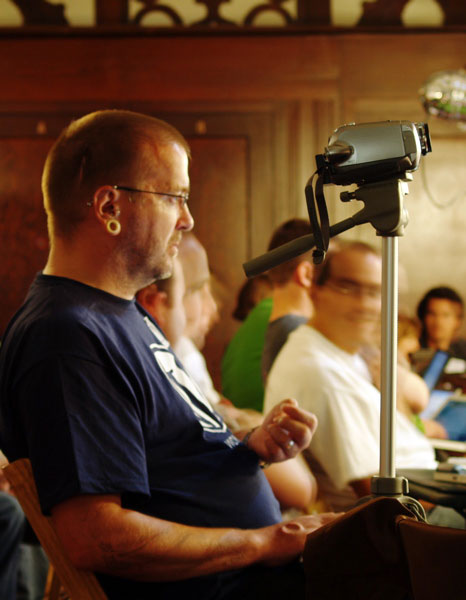 We are 100% volunteer and depend on your participation to sustain our efforts!
Get Involved
If you'd like to help with maintaining or developing the website, contact us.