From the Open-Publishing Calendar
From the Open-Publishing Newswire
Indybay Feature
Mission Festival Celebrates Beats, Rhymes and Spraypaint
On July 6th Precita Eyes sponsored the 10th Annual Urban Youth Arts Festival, showcasing local graffiti and hip hop artists.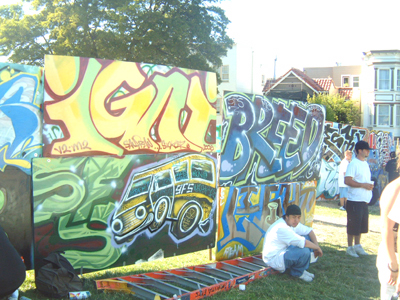 The smell of aerosol was thick in the Mission air Saturday as young artists and community organizers met at Precita Park for the annual Urban Youth Arts Festival. The all day event, now in it's 10th year, brought out artists from all around the bay and included performances by Fiyawata, One Struggle and Secluded Journalists. The festival was created as a place for "young people to express themselves as artists" said Joshua Stevenson of Precita Eyes, the community mural and education center sponsoring the event.
Graffiti covered canvases and Hip Hop beats filled the park across from Precita Eyes classroom studio while students, staff and curious visitors streamed in and out of the space. The artwork ranged from simple "throw up" tags in solid black markers to elaborate cartoons, stencils and full "pieces"-multi colored, highly stylized words and images.
Although graffiti is seen by many as more crime than art, the approximately 50 canvases on display showcased the work as an important part of youth and community culture.
Modern graffiti came to prominence in the late 1970's as one of the "Four Elements" of Hip Hop culture along with MCing, DJing and Breakdancing. Over the years it's become popular and adopted by skateboard, punk rock and various movements both as an art and a form of protest. Some people, like Oakland artist and educator Desi trace the history farther back to early hieroglyphics and cave drawings noting that "it's in our genetic makeup" to make art in public spaces.
Precita Eyes, famous for it's community artwork and tours of Mission District art sites, uses modern day graffiti to teach the history of mural art and the significance of painters like Mexican muralists Diego Rivera and Carlos Orozco Romero. Many artists have also made the switch from street tags to legitimate businesses and several painters or "writers" at Saturday's event, like Carlos Rodriguez of New Edge Graphics, had established commercial and fine arts business.
The city of San Francisco has recently targeted graffiti as one of it's most pressing "quality of life issues". On Jul 14, the San Francisco Examiner ran a story in which Mayor Gavin Newsom claimed the city spends an estimated 30 million a year on graffiti clean up. The offending pieces range from small to medium sized tags on Bart, buses and storefronts to full pieces on abandoned buildings, trains and alleyways. He also announced that the Department of Public Works will be given an additional $475,000 in funding and be responsible for it's removal in the future.
Then last Monday, the mayor announced a $2,500 reward leading to the arrest of the person responsible for covering city and public fixtures with small white stickers bearing the initials "BNE". Stickers are another practice which, along with full pieces, stencil drawings, throw ups and wheat pasting, generally fall under the label "Street Art".
While speaking on the illegal aspects of the culture, artists indicated that the vandalism was indicative of larger problems in society and mainly done by younger writers. Stevenson offered that many often young artists "don't have the resources" to create art legally, which can often be an expensive process.
Rodriguez believes that certain "cats who believe in rocking the system" choose the public places to express their discontent. He also admitted that since getting older, transitioning into a business owner and having a family, the illegal aspects are less attractive.
"Graffiti started with tagging, anyone who denies that doesn't know the history" said Desi, adding that tagging and vandalism are largely a response to what many young people see as the co-opting of "public spaces" by the government and large corporations.


Kwan Booth is a writer and editor at the Oakland Post newspaper where this article originally appeared. This is the first part of a series exploring the culture, impact and history of graffiti. Questions or comments email Kwan.Booth (at) gmail (dot) com.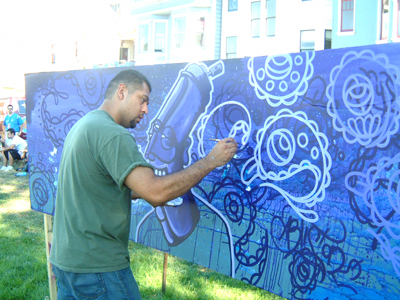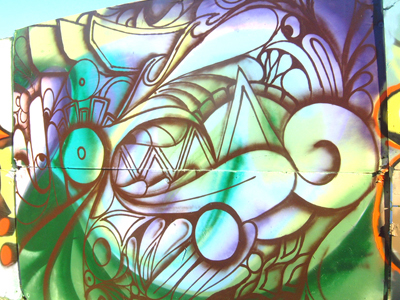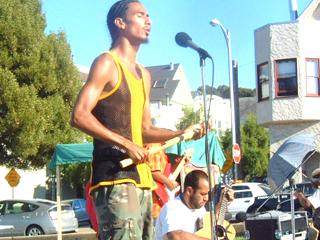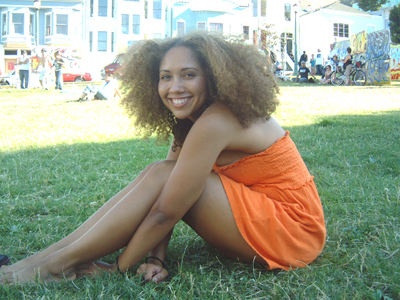 We are 100% volunteer and depend on your participation to sustain our efforts!
Get Involved
If you'd like to help with maintaining or developing the website, contact us.