From the Open-Publishing Calendar
From the Open-Publishing Newswire
Indybay Feature
Haiti: US Ambassador admits Neptune is kept unjustly behind bars
Port-au-Prince, 11 July 2006 (AHP) The US ambassador to Haiti, Janet A. Sanderson stated on Tuesday that her government is concerned with the prolonged preemptive detention of former prime minister Yvon Neptune.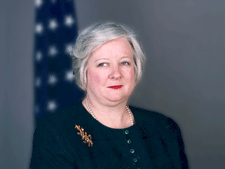 Mr. Neptune was incarcerated in June 2004 by the Gerard Latortue-led interim regime under the pretext that he was implicated in an alleged massacre in Scierie (97 kms north of the capital).

Mrs. Sanderson, who was speaking at her private residence, stated that she believed this situation is the result of Haiti's flawed judicial system.

She called on Haitians to adopt urgent measures to reform Haiti's legal system and to ensure the freedom of all prisoners who are unjustly behind bars.

Meanwhile, Jean Hector Anacasis, Hope Platform Senator in the West, called for the release of Lavalas activist Annette Auguste, better known as So Ann, as well as other women illegally incarcerated during the past several years.

The senator made these statements during a visit to a Pétion-Ville prison.

³It is unjust to keep So Ann in prison for all this time without any real charges brought against her² stated Mr. Anacasis denouncing the dishonorable and unmindful attitude of several Haitian feminist organizations who are otherwise very active in a number of other cases.

So Ann was arrested without an arrest warrant in the middle of the night in May 2004 at her private home by US soldiers.

When the marines later sought to release her due to an absence of charges, several organizations such as the NCHR/Haiti, now the RNDDH, pressed for her continued incarceration under the pretext that she was implicated indirectly in the violent incidents which occurred on December 5, 2003 at the Faculty of Social Sciences.

Jean Hector Anacacis, who recalled that the current government is a government of national unity, called for a quick decision to be made in favour of So Ann's release, as the government prosecutor has affirmed that he has filed no charges against her.

He also called for the release of former prime minister Yvon Neptune who has been in prison for more than 24 months following accusations made against him by groups opposed to his government, the RNDDH and Ramicosm.

The parliamentarian stated he feared the death of Mr. Neptune in prison under the current government who has nothing to do with his imprisonment. He urged the appropriate authorities to assume their responsibilities in this area by releasing all of the political prisoners.

Marise Narcisse, an official from the Fanmi Lavalas political organization, also called for the release of all political prisoners and for the adoption of measures allowing all political exiles to return to Haiti.

According to Mrs Narcisse, these prisoners against whom no real charges have been made, should be cleared and liberated by the Préval/Alexis government.

She also called on the authorities to work towards meeting the social needs of the popular masses whose quality of life have deteriorated significantly during the past two years despite the more than 900 million USD received by Haiti from foreign donors through the ICF (Interim Cooperation Framework).


AHP July 11, 2006 12:00 PM
We are 100% volunteer and depend on your participation to sustain our efforts!
Get Involved
If you'd like to help with maintaining or developing the website, contact us.