From the Open-Publishing Calendar
From the Open-Publishing Newswire
Indybay Feature
Related Categories:

North Bay / Marin | Immigrant Rights
Historic March in Santa Rosa
Today's march for immigrant rights in Santa Rosa reached historic size, and had an incredible organizing model.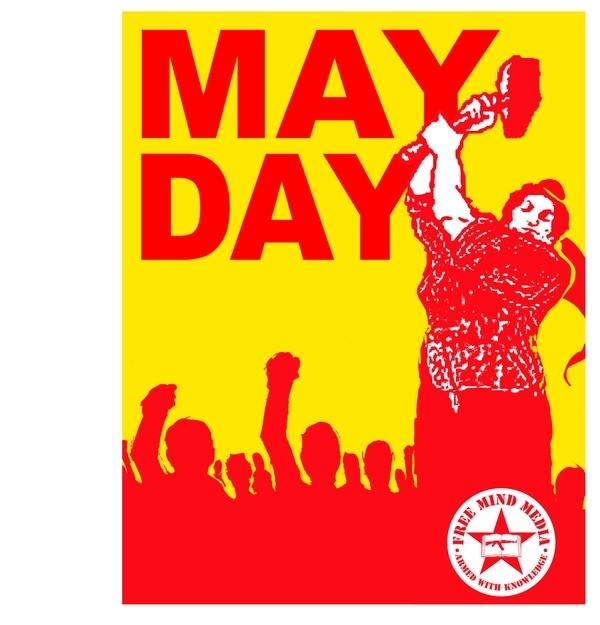 Download PDF (354.7kb)
I just got home from day long participation in today's local Day Without An Immigrant action. In Santa Rosa. I've been going to major and minor protests here since blockades of the proposed Bodega Head nuke plant when I was a toddler, today was hands down the most massive ever.
I started my day dropping off some black beans for
Santa Rosa Food Not Bombs
to cook up, then I staked out a spot for FNB and
Free Mind Media
(the local info shop) to table, then I hightailed it back home to meet up with friends and house mates and walk to the pre-march rally.
We got to the abandoned Albertsons parking lot in Roseland in time to catch the tail end of a Cop Watch training/strategizing and load up on Spanish language Know Your Rights leaflets. We dispersed about 700 of those. As I cruised around the pre-march rally I spotted a couple cops talking to the police liaison. I was especially interested to eavesdrop on this because of an odd altercation I'd had with a cop three days earlier; I was threatened with a citation for posting leaflets only to have the officer agitatedly admit she didn't know what code I was violating but her boss had told her to go out and enforce whatever laws she could now. Today I witnessed the cops request that the police liaison instruct march monitors to point out "bad apples" to the police, I assume for plucking and composting? I steeled myself for the gut wrench of unarresting through a language barrier and piles of white privilege, wondered what I should actually do if confronted with that, and promptly found a "bad apple" to hand off my friend's mega-phone to.
The guy I gave the mega-phone to was energetic, rowdy and obnoxious, he put it to good use. First he was irreverent, turning on the siren and screaming "la migra, la migra" while his friends laughed. By the time I saw him a second time he was leading chants of "aqui estamos y no nos vamos." Solidarity and mutual aid are good.
The march itself was indescribable, I'll post pictures later. All I can say is when we turned onto Bst from 7th I almost cried.
We got to Juliard park and I hustled to the Food Not Bombs/Free Mind table which was crushed with people chowing down on salad rice beans and tortillas. We shared food with over 300 people, and Petaluma Food Not Bombs came in for a second sharing after our food was exhausted. Once the food was cleared off the table Free Mind busted out books zines and posters. We made good connections with several folks who picked up big stacks of literature.
The runaway crowd favorites were two posters designed by
Not My Government
. One is a limited edition screen print for Free Mind's 1st anniversary, the other was made specifically for today's boycott/strike actions.
I hope to get pictures up soon, but right know I'm gonna down some pizza and ice cream.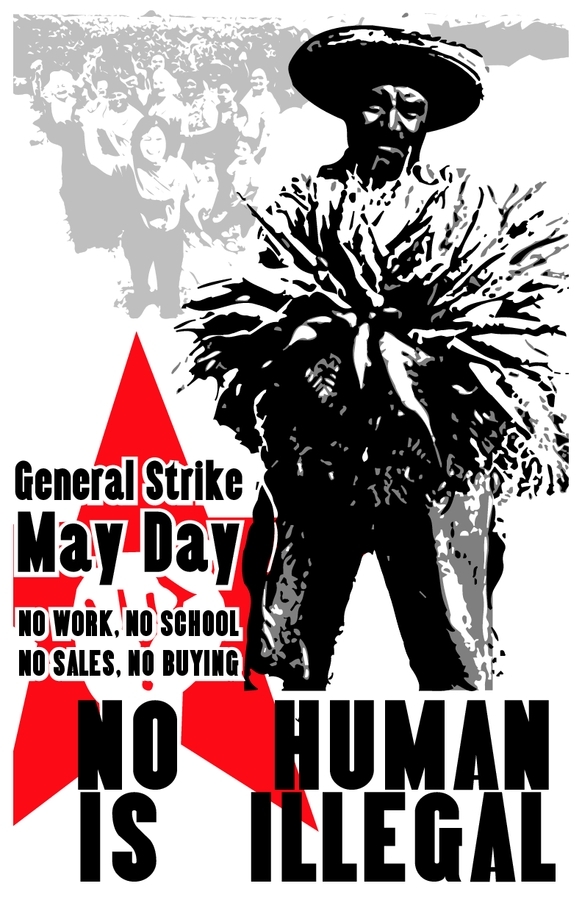 Download PDF (140.4kb)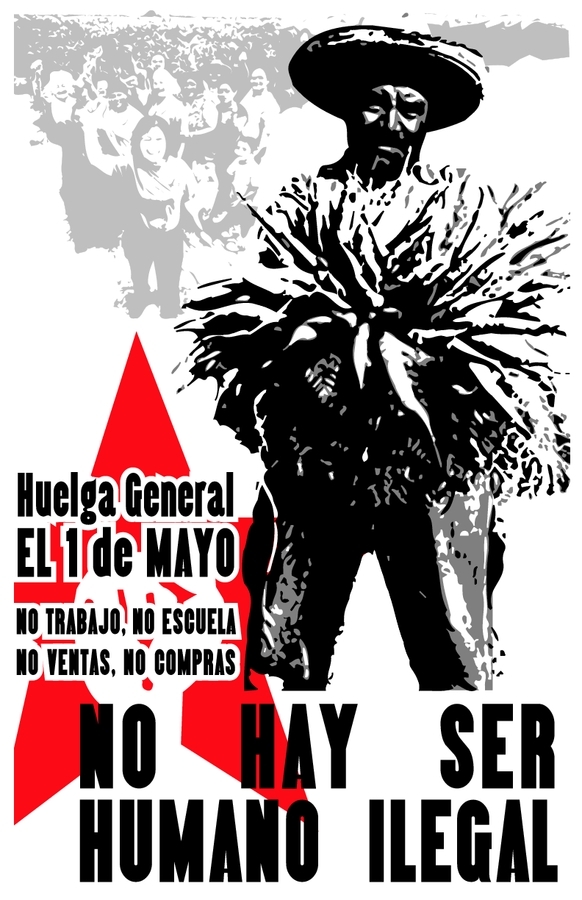 Download PDF (132.3kb)
We are 100% volunteer and depend on your participation to sustain our efforts!
Get Involved
If you'd like to help with maintaining or developing the website, contact us.