From the Open-Publishing Calendar
From the Open-Publishing Newswire
Indybay Feature
More Pics of 4-10-06 San Jose Immigrants Rights March and some demands
Demand total amnesty!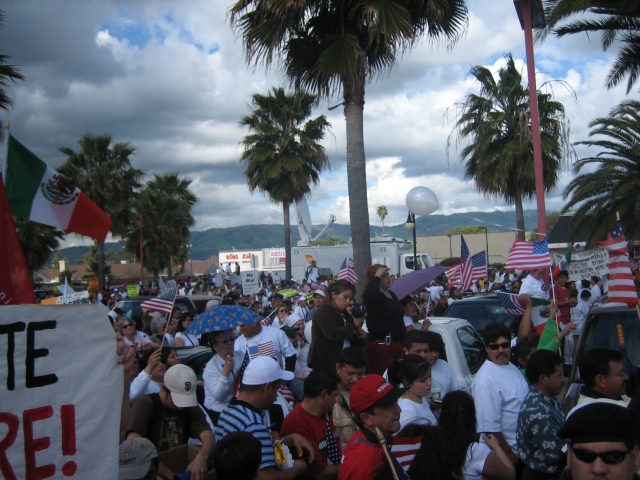 We demand total amnesty for all workers in our communities. Workers go where there are jobs and infrastructure. White supremacists have been stealing land, liberty, and labor from the 3rd world for 500 years. That is why people immigrate to the U.S. That is why my ancestors came. I would do the same to feed my family if I had to.
Our power comes from disrupting business as usual. If you are a worker, strike, slowdown, sabotage. If you are a student, walk out. If you make it out onto the streets, block them. Especially on May 1st, international workers day.
"El Gran Paro" has been called for May 1st, check out
http://www.nohr4437.org
No work, no school, no shopping. Shut it all down. Not because we can "speak truth to power", because power knows exactly what it is doing. Shut it all down because our labor, liberty, and land are being stolen and we can produce what we need.
If we do not escalate and disrupt, then the politicians will think they can tell us what we want and what we should do... which will be to vote... for them...
They are the problem. Governments lie. And we will need to take direct action to defend ourselves, our families, our neighbors, and our communities. Call a popular assembly like in Argentina
http://argentina.indymedia.org/features/asambleas/
to make up your own minds on how to help each other. Then network with other assemblies. No party can do this for you, you have to do it for yourself.
Don't wait for instructions. Don't ask for permission.
http://www.anarchistaction.org