From the Open-Publishing Calendar
From the Open-Publishing Newswire
Indybay Feature
"Do It or Shut the Fuck Up"
That blunt statement basically sums up this recently released zine by political prisoners Jeffrey 'Free' Leurs and Rob 'Los Ricos' Thaxton.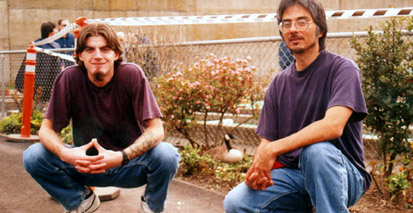 That blunt statement basically sums up this recently released zine by political prisoners Jeffrey 'Free' Leurs and Rob 'Los Ricos' Thaxton.

The core concept that unites the 11 essays that make up the zine also happens to be the publication's name; Heartcheck. As the authors explain in the opening remarks, the slang term "heartcheck" was developed in prison and it means "to call someone out when you grow weary of listening to him run his neck or talk out of his ass." Jeff and Rob choose to use this term to call out what they identify as a widespread problem plaguing resistance movements operating within Empire's core; all talk and no action.

It's not a new statement by any means, but within these essays, one can find an insightful articulation of these frustrations that many radicals and anarchists in this country share. Throughout the zine, there are continual references to 1999 and the hope that filled radical communities following the unprecedented disruption of the WTO summit in Seattle. It is clear that much of Heartcheck's writing comes out of the frustration and disappointment that has accompanied the "movement of movements"' stagnation in the past six years after the brilliance of November 30th, 1999.

The authors attempt to provide some examples of positive developments that should be replicated and built upon, such as the autonomous community uprisings in the Kabilya region of Algeria or the targeted organizing against specific corporate executives that formed the backbone of the Stop Huntingdon Animal Cruelty campaign. However, other than discussing the need for action in a somewhat removed and abstracted sense, the zine also fails to paint a coherent picture of concrete steps our diverse movements can take to truly pose a serious threat to power. This ends up making the entire collection of essays on the frustrations with the failures of U.S. radicals a somewhat frustrating read in itself.

The one essay that clearly stands out in Heartcheck as a truly visionary and inspiring piece of writing is Jeff's 'Building a Foundation for Change' in which he discusses the complex support structures and community networks that must be nurtured in order for an armed revolt to truly be successful. Within this piece, Jeff displays an impressive level of depth and maturity lacking in much of the rest of the zine. While there are definitely gems scattered throughout all the essays, this piece alone makes the publication a worthwhile read.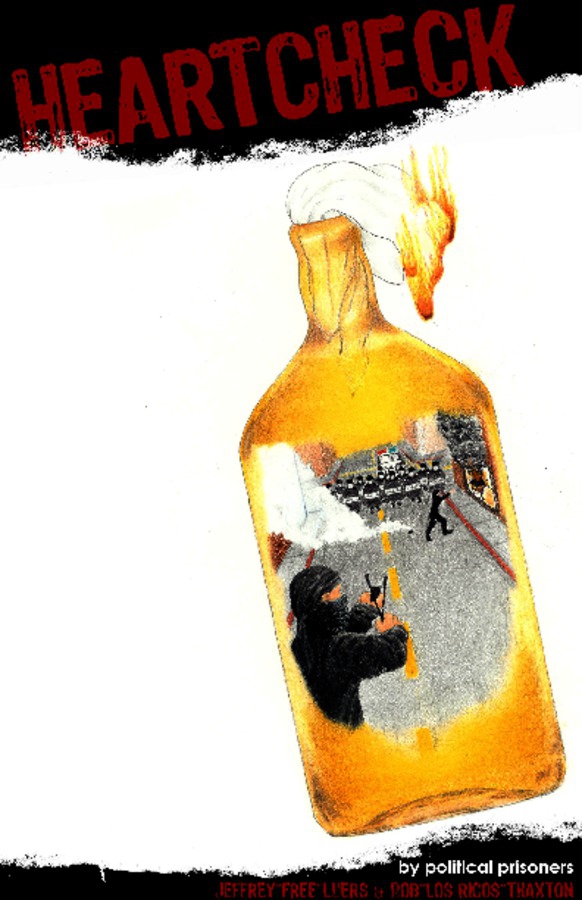 Publisher: Free's Defense Fund
Format: Pamphlet
Released: Jun 6, 2005

"A new collection of writings on struggle, strategy, and fighting to win, from the anarchist prisoners Rob "Los Ricos" Thaxton and Jeffrey "Free" Luers. All monies benefit their defense campaigns."

A zine by Political Prisoners Jeffrey 'Free' Luers and Rob 'los Ricos' Thaxton.

Heartcheck is a 40-page zine with previously unpublished writings and artwork by political prisoners Jeff 'Free' Luers and Robert 'Los Ricos' Thaxton. (Rob was released in 2006)

--

* December 16, 2009 - Jeff was released from prison after serving 9.5 years!
We are 100% volunteer and depend on your participation to sustain our efforts!
Get Involved
If you'd like to help with maintaining or developing the website, contact us.