From the Open-Publishing Calendar
From the Open-Publishing Newswire
Indybay Feature
More pix from ABC/Boxer vote fraud protest 11/29/4
Those plucky vote fraud protesters were at it again today......
It was a cool, crisp end-o-November day in SF today as a feisty group of 50-75 peeps took it to twin lairs of complacency and complicity, ABC broadcast HQ in SF and US Senator Barbara Boxers office at 1700 Montgomery. This time demanding and end to the virtual news blackout of blatant vote rip-off in Ohio, Fla, Ok, (personal anecdote, friends niece worked poles in NM and witnessed the vote-kerry-records-bush "glitch" on their diebold touch screen machines time after time- touched the future indeed, HOHO!!) and to demand that our elected reps do something about it!!!(Barbara Boxer was unavailable for comment) Hey, I won 5bux betting bush would win!! Between the obviously rigged "vote" machines, massmurdermedia war lies and prowar bonesman kerry (kohn). Seemed like EZ money.
For me the timeline goes like this.. bush (ran every business he touched into the ground and bailed out for the richer)gets installed as prez, (uhoh, when's the fake terror gonna happen??) fake terror happens.
2002 "elections" happen with unlikely upsets for the demos(cleland, mondale) in states that have newly mandated "help america vote" e-voting machines paid
for with millions from bushinc to companies that contributed to it's campgain. Gavin newsom pulls up the wedgie issue of gay marriage (that's why bush pulled it out, cause those heathen Homo's mobilized the values vote!!), rathergate & ossama-in_a_box popping up seemingly right on cue. (how Orwellian this that?!?!?!
Using the messenger (or, in the case of rathergate using docs that, altho they illustrate the facts of bush being a deserter, portray bush as victim because they cannot be proven authentic) to discredit the message!!rathersucks- ra-thar!! AARRRGGG!!!!
Well, the vote crime is exposed for all to see if they care to take a look. Do you think that the US citizenry
Will care more about war-crime-conspiritor-uber-fiend
Bush Destroying their own lives than they do about massmurder-napalm-clusterbomb-depleted-uraniumising Iraqi women&children in their name??? Anyway here's the pix from todays (11/29/4) event. ENJOY!!!

Oh ya.. rumored next event mon 12/6/4 at peloisi's office SF.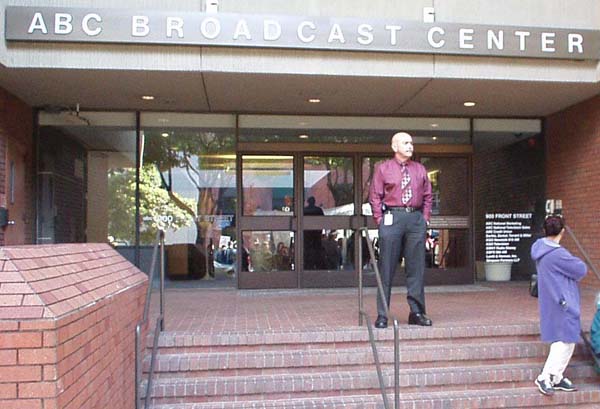 We are 100% volunteer and depend on your participation to sustain our efforts!
Get Involved
If you'd like to help with maintaining or developing the website, contact us.