From the Open-Publishing Calendar
From the Open-Publishing Newswire
Indybay Feature
Photos of US Torture of Iraqi Prisoners At The Abu Ghraib Prison In Iraq
Graphic photographs showing the torture and sexual abuse of Iraqi prisoners in a US-run prison outside Baghdad emerged yesterday from a military inquiry which has left six soldiers facing a possible court martial and a general under investigation.
The scandal has also brought to light the growing and largely unregulated role of private contractors in the interrogation of detainees.


According to lawyers for some of the soldiers, they claimed to be acting in part under the instruction of mercenary interrogators hired by the Pentagon.
US military investigators discovered the photographs, which include images of a hooded prisoner with wires fixed to his body, and nude inmates piled in a human pyramid.
The pictures, which were obtained by an American TV network, also show a dog attacking a prisoner and other inmates being forced to simulate sex with each other. It is thought the abuses took place in November and December last year.
...
Lawyers for the soldiers argue they are being made scapegoats for a rogue military prison system in which mercenaries give orders without legal accountability.
A military report into the Abu Ghraib case - parts of which were made available to the Guardian - makes it clear that private contractors were supervising interrogations in the prison, which was notorious for torture and executions under Saddam Hussein.
One civilian contractor was accused of raping a young male prisoner but has not been charged because military law has no jurisdiction over him.
Hired guns from a wide array of private security firms are playing a central role in the US-led occupation of Iraq.
The killing of four private contractors in Falluja on March 31 led to the current siege of the city.
But this is the first time the privatisation of interrogation and intelligence-gathering has come to light. The investigation names two US contractors, CACI International Inc and the Titan Corporation, for their involvement in Abu Ghraib.
Titan, based in San Diego, describes itself as a "a leading provider of comprehensive information and communications products, solutions and services for national security". It recently won a big contract for providing translation services to the US army.
CACI, which has headquarters in Virginia, claims on its website to "help America's intelligence community collect, analyse and share global information in the war on terrorism".
Neither responded to calls for comment yesterday.
According to the military report on Abu Ghraib, both played an important role at the prison.
...
Colonel Jill Morgenthaler, speaking for central command, told the Guardian: "One contractor was originally included with six soldiers, accused for his treatment of the prisoners, but we had no jurisdiction over him. It was left up to the contractor on how to deal with him."
She did not specify the accusation facing the contractor, but according to several sources with detailed knowledge of the case, he raped an Iraqi inmate in his mid-teens.
Read More
http://www.guardian.co.uk/Iraq/Story/0
,2763,1206725,00.html
Full Text Of Taguba Report
http://www.indybay.org/news/2004/05/1679599.php
Full Text Of ICRC Report
http://www.indybay.org/news/2004/05/1680479.php
Photos From The New Yorker
http://www.newyorker.com/online/slideshows/pop/?040510onslpo_prison
Seymour Hersh's Story In The New Yorker
http://www.newyorker.com/fact/content/?040510fa_fact
60 Minutes II Report:
http://www.cbsnews.com/stories/2004/04/27/60II/main614063.shtml
Video from 60 Minutes II:
http://www.indybay.org/news/2004/04/1678870.php
More Pictures From The Washington Post
http://www.washingtonpost.com/wp-dyn/articles/A5623-2004May5.html
http://www.washingtonpost.com/wp-srv/flash/photo/world/2004-05-03_prisonabuse/movie.htm
More On Indybay's Iraq Page:
http://www.indybay.org/iraq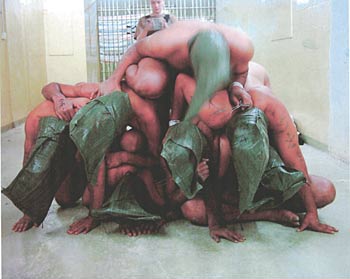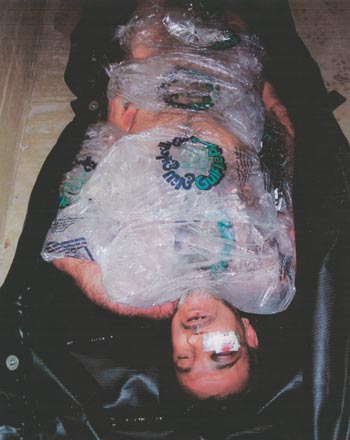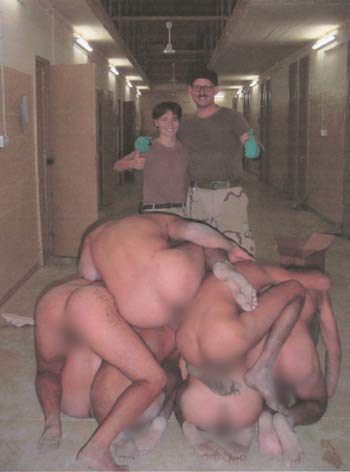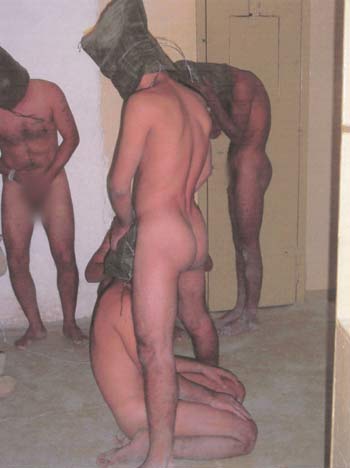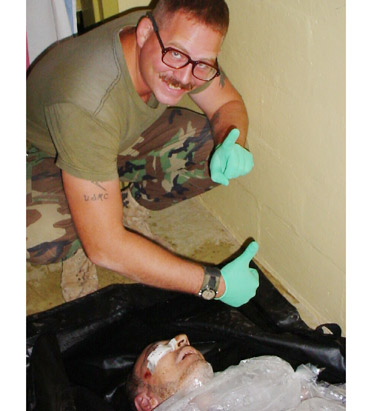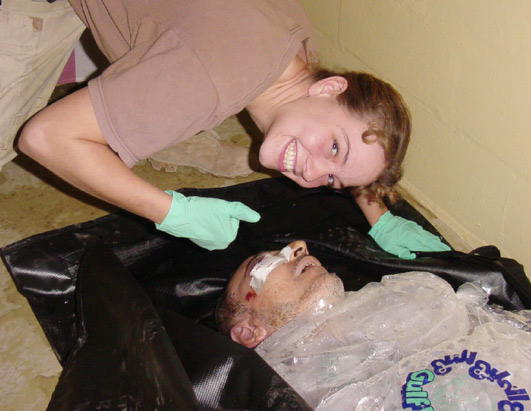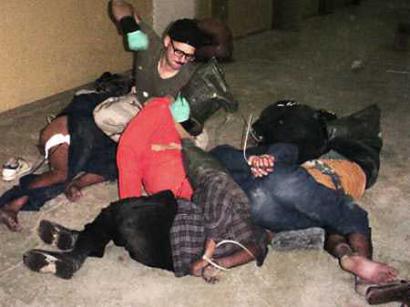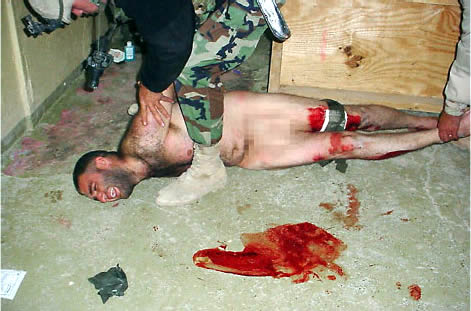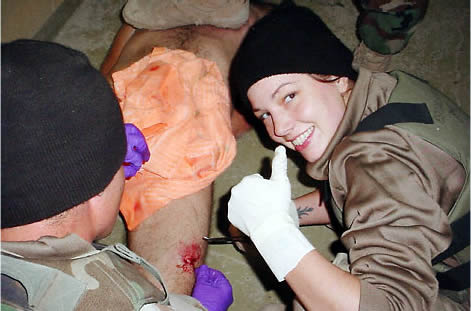 We are 100% volunteer and depend on your participation to sustain our efforts!
Get Involved
If you'd like to help with maintaining or developing the website, contact us.