From the Open-Publishing Calendar
From the Open-Publishing Newswire
Indybay Feature
Exxon Valdez Oil Spill - 15 Years Later
Memorial Service Holds Exxon Responsible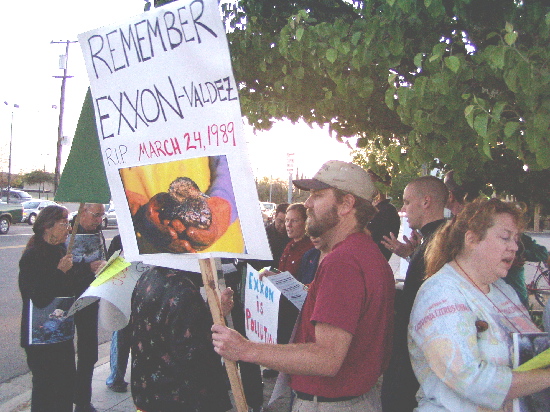 Exxon Valdez Oil Spill - 15 Years Later
By Mike Rhodes
A commemoration of the Exxon Valdez oil spill was held in Fresno on Wednesday, March 24. Standing on a noisy street corner at Cedar and Gettysburg, in front of an Exxon station, about 30 Fresnan's remembered the oil spill that was our nation's most destructive environmental disaster. The Reverend Bryan Jessup led the group in song and in reflecting of our oneness with nature. As the group stood in a moment of silence, it was striking how loud it was on the corner. With cars rushing by, a truck racing its engine, many motorists responding to the "honk for clean air" sign, and a fire truck screaming by, the group stood reflecting on the importance of the day.
Nick DeGraff said that the reason the group was there was to get people to think about this countries reliance on oil, the connection of that reliance on oil to the war and occupation in Iraq, and the need for alternative energy supplies. The Alaska Coalition, which helped organize this event, passed out fliers urging participants to contact their elected representatives, telling them to oppose all efforts to allow drilling in the Arctic National Wildlife Refuge. More information is available at
http://www.notanothervaldez.com
In material that was passed out to the press, the organizers said:
March 24, 2004 marks the 15th anniversary of the Exxon Valdez oil spill, our nations most destructive environmental disaster. Millions upon millions of birds, mammals and fish were killed. Oil spread over 1,500 miles along Alaska's coast. And when it came time to clean up, worker health was not safeguarded.
* Fifteen years later, recent scientific findings published in the journal "Science" demonstrate that the spill oil has far more persistent and far-reaching effects than had previously been assumed. These lingering effects have greatly delayed recovery of fish and wildlife. Most monitored species are NOT considered recovered.
* Fifteen years later, long-term effects on worker health are also emerging. Workers were exposed to oil mists and a variety of solvents and chemicals during the chaotic cleanup. Recent information reveals that as many as 3,000 spill workers are still suffering from illnesses as a result of their exposure.
* Fifteen years later, Exxon continues its steadfast refusal to pay fisherman and others whose livelihoods were destroyed by the spill. Many of the claimants have already passed away. In late January, a federal judge directed Exxon to pay $4.5 billion in damages and punitive awards saying that Exxon had "demonstrated reckless disregard for a broad range of legitimate Alaska concerns."
* Fifteen years later, many important studies, cleanup, and habitat protection have been achieved with the money paid as settlement between Exxon and the state and federal governments for damages to public lands. But this settlement allows for the government to request and additional $100 million to compensate for unanticipated damages. Clearly, outstanding, unanticipated damages remain and should be paid for. The Alaska and federal Attorneys Gereral should pursue this settlement reopener.
For more information contact David Edeli at (415) 336-5685.
###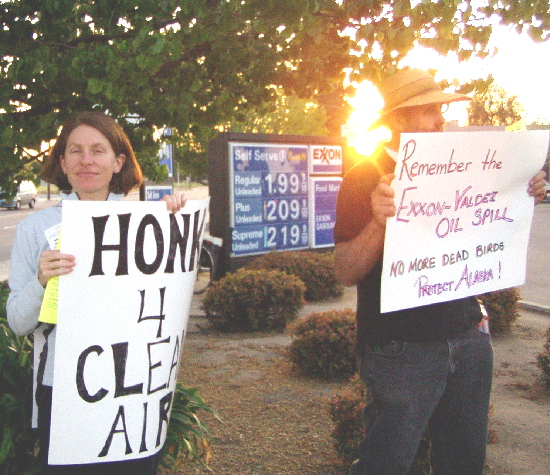 All photos by Mike Rhodes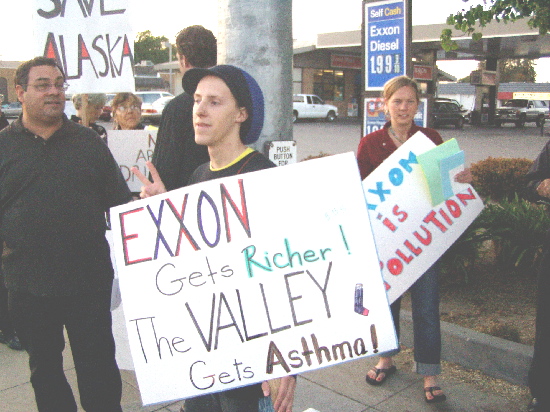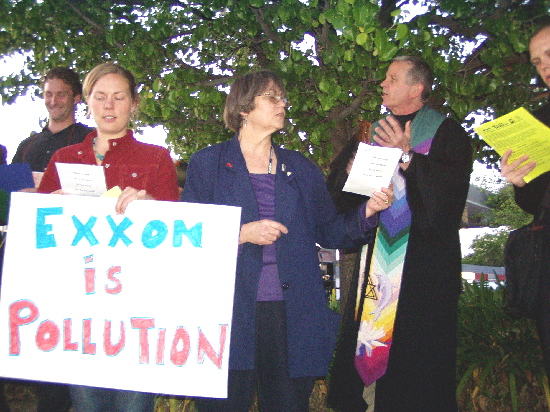 We are 100% volunteer and depend on your participation to sustain our efforts!
Get Involved
If you'd like to help with maintaining or developing the website, contact us.