From the Open-Publishing Calendar
From the Open-Publishing Newswire
Indybay Feature
Builders and Developers Call the Tune in Fresno Elections
This is a photo of Fresno Mayor Alan Autry - AKA "Bubba" from the TV series In The Heat of the Night.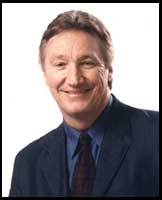 BUILDERS AND DEVELOPERS CALL THE TUNE IN FRESNO ELECTIONS
By Mike Rhodes
March 4, 2004
There was little good news for Fresno progressives in the March 2 primary elections. Conservatives Jerry (dirty bomb) Duncan and Brian Calhoun easily won re-election to the Fresno City Council. To celebrate, Calhoun went out drinking and was arrested late Tuesday night on DUI charges. The one Democrat running for re-election on the City Council was defeated. Larry Westerlund, who defeated Brad Castillo, is a recent graduate of the San Joaquin Political Academy. The Academy has been set up by Pacific Gas & Electric, the Building Industry Association, the Fresno Association of Realtors, the Fresno Business Council, the Fresno Farm Bureau and other business interested in electing officials that will be sympathetic to their political and economic agenda. For all of the March 2, 2004 election results in Fresno County, go to: http://www.co.fresno.ca.us/2850/Post/results_1.htm
Out of an estimated 486,581 eligible voters in Fresno County only 125,467 voted in this election. There are 335,073 registered voters. In other words, only about 26% of those eligible to vote bothered to register and cast a ballot. Voters are apathetic, disillusioned, and alienated by the choices they have. They are not convinced that voting makes enough of a difference for them to take 30 minutes out of their day to cast a ballot.
Unfortunately, the builders and developers in this area do not feel the same alienation from the voting process that working and poor people feel. In fact, builders and developers are the major contributors to political campaigns in Fresno County. Republican mayor Alan Autry received $13,750 from the building industry, which amounted to ½ of his campaign contributions for this election. Brian Calhoun received $21,300 and Jerry Duncan got $34,194 from the building industry. In contrast, Calhoun's opponents received $100 from the builders and Duncan's opponent received $800. The building industry plays the tune and the City Council members know the dance.
In Fresno City Council District 4, the race between Brad Castillo and Larry Westerlund, money also played an important role, but the amount given to each side by the building industry was not so lopsided. The builders gave Castillo $31,250 and Westerlund $11,350. The difference in this race was Westerlund's ability to draw in money from other sectors. Westerlund got $15,500 from business compared to Castillo's $12,625 and he received $8,500 from Agriculture compared to Castillo's $225.
Individual contributors are an insignificant factor in Fresno politics. The $10, $20, and $30 contributions are under the radar screen in these political races. The politicians know where the money is and they do what is necessary to get those major contributions which keep them in office. The Fresno Bee did a major study of campaign contributions shortly before the election. That story can be seen at: http://www.fresnobee.com/local/story/8208442p_9058176c.html
The theme of The Bee story is that builders and developers in Fresno are the major players in getting candidates elected. The builders and developers support particular candidates because they have business before the City Council and they want to have access to the elected officials. Sometimes, as was the case in the Westerlund/Castillo race they will bankroll both candidates. That way, no matter which candidate wins, the builders and developers don't loose.
The builders and developers interests are well protected by the City Council members they elect. The building industry is doing so well that the price of Fresno area homes rose faster than anywhere else in the country. Local housing prices rose 20.6% this year and 62.2% over the last five years. That is great news for the building industry. They are making so much money that making significant contributions to political campaigns is not a burden. It is just the cost of doing business in Fresno.
But, how does this bonanza for the developers affect the poor and homeless? It has created an environment where the city is attacking the homeless and can not meet the housing needs of the poor. A representative from the Housing Authority said that they opened enrollment for Sec 8 (low income, subsidized housing) for four days and got 6000 applicants. He said that if they kept the enrollment open another two days there would have been over 10,000. There simply is not enough vouchers or funding for affordable housing. When the new Hmong refugees come in October, there will be no housing for them except further overcrowding. Meanwhile, there is all of the upscale housing in North Fresno that money can buy. Is there a connection between political contributions to City Council members, the preferential treatment of builders and developers by the City Council, and the lack of affordable housing in this community? You decide.
A couple of years ago the practice of buying politicians got so blatant in this town that the F.B.I. set up a sting. They called it OPERATION REZONE. During Operation Rezone they arrested one City Council member for selling his vote to developers for a set of tires for his car. Another council member traded his vote for a cheap suit. It was embarrassing and everyone in the community hoped that City Council members had learned a lesson. It seems instead that they might have just shifted strategies and figured out a way to legally accept this dirty money from the builders and developers.
The bad news is that until there is campaign finance reform and publically funded elections the voters are likely to remain disenfranchised and corporate interests will continue to dominate the political landscape.
But, there is hope. There is a group, Fresno Area Congregations Together (FACT), that is conducting a grassroots campaign to get out the vote. They are organizing to elect local progressive candidates in South East and South West Fresno and hold them accountable to the grassroots. If they can inspire and mobilize voters to break out of their apathy, the progressive community might be players in the political arena. If you want to get involved, you can call them at (559) 442-1094.
Another bright spot on the local political scene is the emergence of The Fresno County Green Party's participation in local elections. The Green Party has two candidates. Larry Mullen is running in the 19th Congressional district and John Crockford is a candidate in the 29th Assembly district. At least there will be someone raising important issues and providing voters with an alternative to the corporations hand picked candidates.
###
We are 100% volunteer and depend on your participation to sustain our efforts!
Get Involved
If you'd like to help with maintaining or developing the website, contact us.