From the Open-Publishing Calendar
From the Open-Publishing Newswire
Indybay Feature
San Francisco Makes History in Marriage Equality
Over 2,600 same sex marriages took place in San Francisco in defiance of state and federal laws.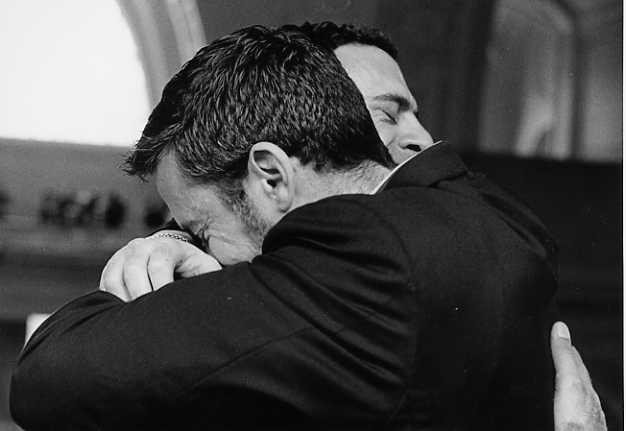 When the City Hall of San Francisco opened its doors on February 12 and started to issue marriage licenses to same sex couples it opened something else as well; a window in history that ushered in the wind that will eventually result in full equality for all relationships regardless of sexual orientation.

The first couple to be married were longtime lesbian activists Phyllis Lyon and Del Martin who have been together for 51 years. Over the next 6 days through the holiday weekend and into Tuesday over 2,600 couples from the Lesbian and Gay Bi and Trans communities were married in civil ceremonies in the city hall rotunda for all the world to see. Long lines of couples accompanied by witnesses, friends and relatives wrapped around City hall many spending the nights waiting in line in rainy weather for the chance to be married in what can only be described as a historic act of mass civil disobedience.

Newly elected San Francisco Mayor Gavin Newsom, a moderate Democrat, feeling pressure from the LGBT community and progressive supporters nation wide directed city officials early Thursday to begin issuing licenses to gay and lesbian couples and the rush was on. Newsom ordered City Hall to stay open over the 3-day weekend and over 200 city administrative workers volunteered their time to allow as many people as possible to be married. On Saturday the mood in the long lines was one of jubilation of finally being able to marry their partners. It was also lost on no one that this indeed was a moment in history towards overcoming institutionalized discrimination when it comes to same sex couples being granted the same rights as heterosexual couples. The process moved slowly but no one seemed to care as they packed inside to the city assessor's office to take out the marriage license and pay the fees. After that the couples were led to the 4th floor rotunda where deputy commissioners and judges performed the ceremonies for free. While the number of marriages being performed were like an assembly line each ceremony was done with dignity and as much time was given to each couple as was needed. Many of those from out of town who did not have family and friends with them had cell phones so that loved ones could listen in. As many as 85% of those being married were from San Francisco but others came from as far away as South Africa. As married couples left city hall onto Van Ness Avenue, waving their marriage licenses, those waiting in line for their turn would cheer wildly.

San Francisco's defiance of violating state law that defines marriage as between a man and a woman was immediately challenged in state court by reactionary and homophobic groups like the Proposition 22 Legal Defense and Education Fund and the Campaign for California Families who say that the marriage certificates of these 2,000 couples are not worth the paper they are written on. In court on Tuesday morning one court said they were not ready to rule on the issue and put it off until Friday. In Superior Court in the afternoon judge James Warren gave a neutral decision giving the city a non binding ceast and desist order and if it didn't stop issuing licences the city had to come back to court on March 29 (!!!) to explain why it was continuing to issue the licences to same sex couples.

No matter what happens when the struggle for marriage equality ends up back in court a new phase in the struggle for LGBT rights has opened up and there is no going back. After the court rulings Mayor Newsom made a prophetic remark to the media when he said, "I recognize that the path we are on is inevitable and we want to continue on that path until we are forced to stop." How far the city is willing to stand its ground remains to be seen and that will be determined by the strength of the growing groundswell for full rights for same sex couples. One thing for sure is that the genie is out of the bottle.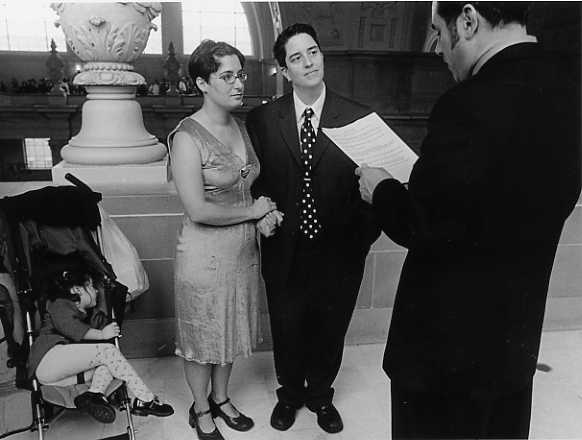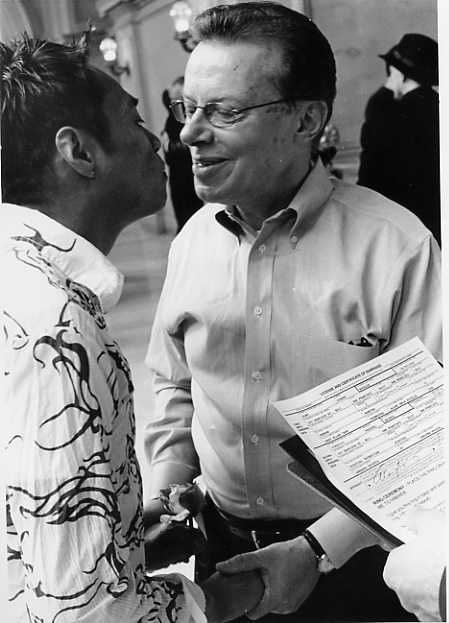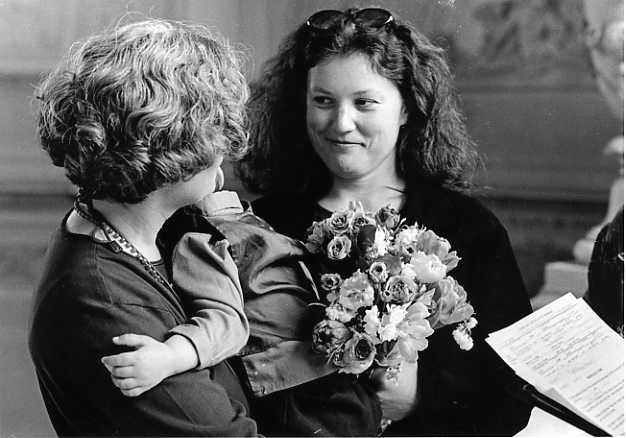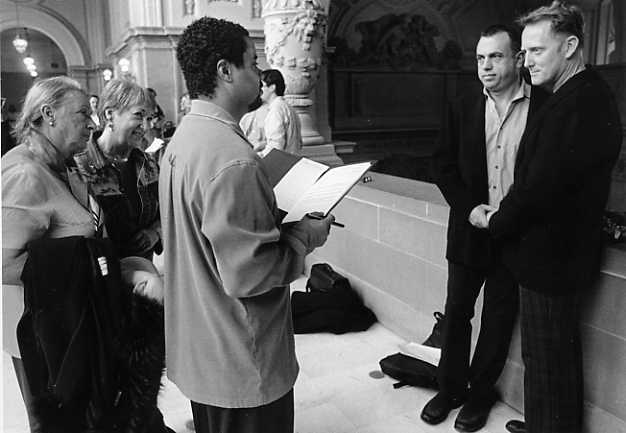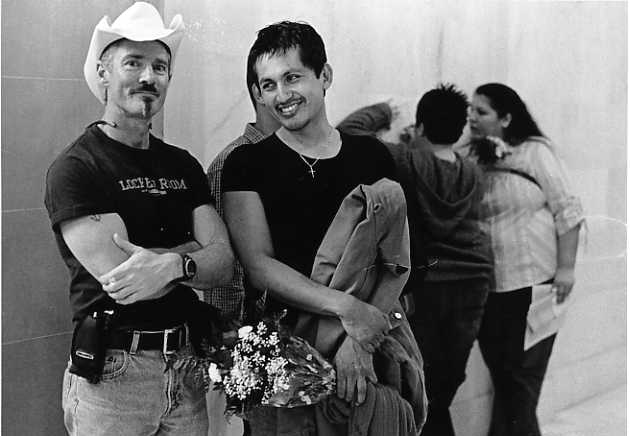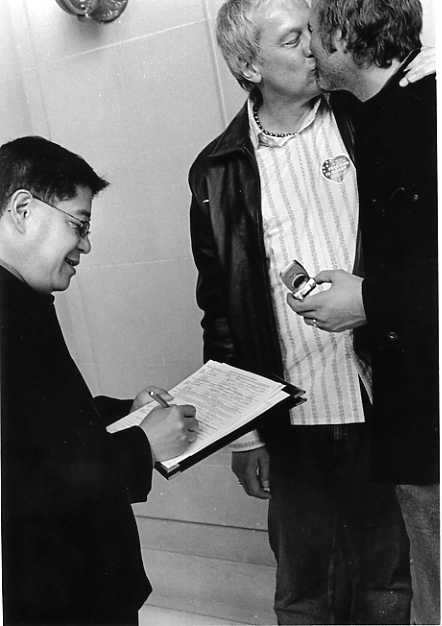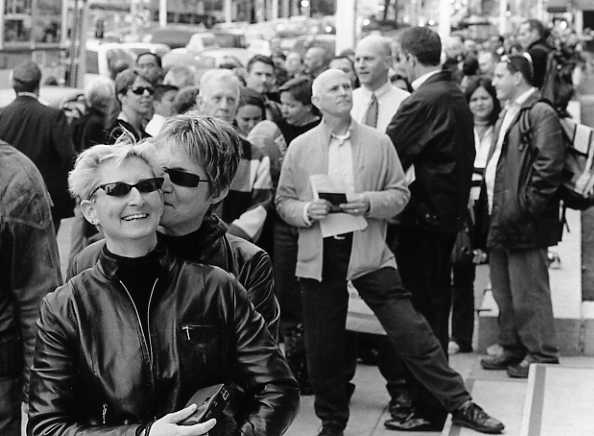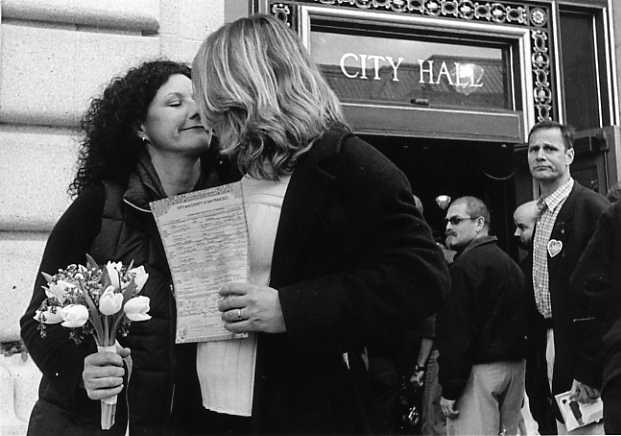 We are 100% volunteer and depend on your participation to sustain our efforts!
Get Involved
If you'd like to help with maintaining or developing the website, contact us.