From the Open-Publishing Calendar
From the Open-Publishing Newswire
Indybay Feature
LOCAL PEACE GROUP INFILTRATED BY GOVERNMENT AGENT
Peace Fresno was infiltrated by an agent working for the Fresno Sheriff's Department.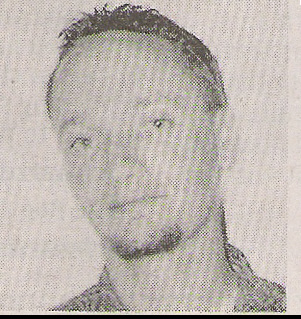 LOCAL PEACE GROUP INFILTRATED BY GOVERNMENT AGENT
By Mike Rhodes
October 4, 2003
Peace Fresno was infiltrated by an agent working for the Fresno Sheriff's Department. Aaron Kilner, known by Peace Fresno activists as Aaron Stokes, attended several Peace Fresno meetings. Peace Fresno activist Nicholas DeGraff remembers him taking voluminous notes and several members say they saw him at peace vilgils held at Shaw and Blackstone. He was also on the bus local anti-globalization activists took to attend the WTO ministerial-level conference on Agricultural Science and Technology demonstration in Sacramento in June 2003.
Aaron Kilner died in a motorcycle accident on August 30, 2003. In his obituary in The Fresno Bee he was identified as a member of the Fresno County Sheriff's department. The obituary went on to say that he was "assigned to the anti-terrorist team." Local activists believe that this "anti-terrorist team" is, in fact, the Joint Terrorism Task Force (JTTF) that has recently been formed in this area.. When members of Peace Fresno saw the picture and read of Kilner's association with law enforcement they began piecing the story together.
The infiltration by law enforcement of progressive community groups in Fresno and throughout the country has long been used to disrupt legitimate political work. This disruption occurs by sowing seeds of mistrust among members, agents often promote discord within the group, and sometimes encourage illegal or violent actions. Agent provocateurs have been know to instigate violence at demonstrations, giving the police an excuse to attack protestors.
During the 1980's the Latin American Support Committee in Fresno, who worked to end U.S. intervention in Central America, was repeatedly harassed by government agents. Undercover agents attempted to disrupt meetings by polarizing members about the use of violence and encouraging the group to raise money for weapons which were needed by Central American revolutionaries. Agents approached individual members and asked them to engage in illegal and violent activities. The local police and the FBI spent years investigating and harassing LASC without uncovering any illegal activities.
A few years ago, the Fresno Police Department and the CSUF police conspired to violate anti-sweatshop activists rights by infiltrating United Students Against Sweatshops. A police agent attended the group's meetings and monitored email messages of anti-sweatshop activists. The distorted information that this agent passed on to her superiors to justify her job greatly exaggerated the extent of a planned demonstration at a local mall. This mis-information resulted in the police's use of riot clad officers, a police helicopter, and over one hundred officers to arrest 19 peaceful protestors at the Fashion Fair mall. The presence of the informant was discovered during the course of criminal proceedings of the Gap 19. All charges against the anti-sweatshop activists were later dismissed. For more information about this case see:
http://www.fresnoalliance.com/home/GAP.htm
Ken Hudson, a long time activist with Peace Fresno, said that Kilner played a very quite role in the group. Other Peace Fresno activists also remembered him as being quite and added that he did not actively engage in political, tactical, or other discussions while attending the meetings.
According the California Constitution, law enforcement does not have the right to investigate and infiltrate groups unless they have a reasonable suspicion of criminal activity. If local law enforcement and the JTTF was using Kilner to investigate Peace Fresno, one has to ask - what else are they up to? Do they have agents imbedded in other community groups? Are they watching what people say at Churches and Mosques? Because of the Patriot Act, does law enforcement now believe they have the right to monitor what you do and say in your home? In your bedroom?
There have been several meetings between law enforcement and groups concerned about civil liberties, in the wake of September 11, 2001. One such meeting was held with Lt. Pat Farmer of the Fresno Police Department. Lt. Farmer told this group of community activists that there is nothing to prevent the police or JTTF members from investigating and interrogating community members. He suggested that the person being investigated might not even know he was talking to a police officer. "If the person doesn't want to talk with us, they don't have to," Farmer said. At an earlier meeting, immediately after 9-11, an FBI agent told a group, of mostly immigrant rights activists, that anyone helping a group identified as a "terrorist group" by the United States government would be investigated as a potential terrorist. That was interpreted to mean that if you are working, for example, to support the Zapatistas in Chiapas, you might be investigated as a supporter of international terrorism. This FBI agent said that every agent in this area was now focusing on stopping the terrorist threat.
Another justification on the local war against terrorism comes from Fresno Police chief Jerry Dyer. He told community members that Fresno is a hotbed of terrorist activity and that is why the JTTF has been established in this area. He told this group that Fresno could have "sleeper cells," that they are connected with illegal methamphetamine production to fund terrorist activities, and all of this is somehow related to radical Muslim extremists. While this story may seem far fetched for those of us who live in this area it was good enough to bring in millions of dollars in Federal anti-terrorism funds.
The Fresno Bee printed a story about the infiltration of Peace Fresno by law enforcement in their Friday, October 3 issue (see:
http://www.fresnobee.com/local/story/7537174p-8449347c.html
). They printed a statement from Sherriff Pierce that said:
*************************************
Detective Aaron Kilner was a member of the FCSD Anti-Terrorism unit. This unit collects, evaluates, collates, analyzes, and disseminates information on individuals, groups, and organizations suspected of criminal or terrorist activities. This information meets the stringent federal and state guidelines for intelligence gathering and civil rights protections in order to prevent crime and protect the health and safety of residents of Fresno County and the State of California.
For the purpose of detecting or preventing terrorist activities, the Fresno County Sheriff's Department may visit any place and attend any event that is open to the public, on the same terms and conditions as members of the public generally. No information obtained from such visits shall be retained unless it relates to potential criminal or terrorist activities.
Peace Fresno was not and is not the subject of any investigation by the FCSD. The FCSD does not have any reports, files, rosters, or notes on Peace Fresno or it's (sic) meetings.
The FCSD is dedicated to protecting the citizens of Fresno County. The department will continue toutilize legal methods for collecting, evaluating, collating, analyzing, and disseminating criminal intelligence of terrorist and organized crime organizations to accomplish its mission, while respecting the constitutional rights of all persons.
Sincerely,
RP, Sheriff
*******************************************************************
The revelation that the Sheriff's department placed an agent in Peace Fresno begs the question of what other groups are being investigated, what has happened to our civil liberties since 9-11, and how will the community respond to this attack against our civil liberties. Some activists and legal experts are claiming that state attorney general Bill Lockyer's directive to California law enforcement, telling them not to collect intelligence on religious or political groups without evidence of criminal activity should be the law of the land. But, does State law override the Patriot Act?
A united community defending their Constitutional Rights to civil liberties will be the best defense against future attacks. The goal is to not only stop these current intrusions against peaceful and nonviolent groups engaged in civic participation but return the rights that were taken away with the passage of the Patriot Act. To find out how Fresno progressive groups respond to this incident you are invited to subscribe to the Community Alliance magazine, P.O. Box 5077, Fresno Ca 93755 ($35 a year) or visit them on their web site:
http://www.fresnoalliance.com/home
For more information about Peace Fresno see their web site at:
http://www.peacefresno.org