From the Open-Publishing Calendar
From the Open-Publishing Newswire
Indybay Feature
SEIU Homecare Workers Say, "We Won't Be Intimidated or Coerced."
SEIU Local 250 files charges with the California Public Employment Board stating that Fresno County had, "illegally cut off wage negotiations, intentionally cut hours of care to clients and intimidated caregivers."
FRESNO, CA- Homecare workers walked two by two up the stairwell of the Hall of Records on Monday, among chants of solidarity while employees flowed from their offices to watch the seemingly endless flow of purple SEIU Local 250 shirts. Union officials, members, and community supporters filled the chambers of the Fresno County Board of Supervisors to "put them on notice" that they had filed charges against them with the California Public Employment Relations Board (PERB) for "illegally cutting off wage negotiations, intentionally cutting hours of care to clients, and intimidating caregivers."

The Service Employees International Union Local 250 (SEIU 250) charges that the board of supervisors never offered a counter proposal in the course of their 12 month contract negotiations. Instead they opted to enforce a unilateral decision to pay home healthcare workers $7.50/hr with no benefits instead of the $8.50/hr to $10.50/hr plus benefits that the union had lobbied for, and declared impasse without taking any of the required steps for mediation. In a rally prior to meeting with the Fresno County Board of Supervisors, SEIU officials said to the crowd that they were here to tell the board that, "adults negotiate."
The latest offer is an improvement over the $6.75/hr homecare workers, who provide personal medical assistance to some of the most medically dependent residents in the county, have been paid in the past. Addressing the Supervisors, caregivers plead for access to the same medical benefits that caregivers desperately need and provide to others everyday. Many homecare workers are facing serious medical complications because they aren't able to get medical attention before it's too late. One caregiver and mother explained how one visit to the doctor for an ear infection can be a severe economic burden on her family.
According to SEIU 250 President, Sal Roselli, "We have never seen conduct like this in labor negotiations by public officials anywhere. We don't understand why caregivers and clients are being singled out for such abusive treatment, but it needs to stop. We want the Public Authority to return to the table and bargain in good faith. Homecare workers are some of the most decent, caring and selfless people anywhere. There is no reason why they should be treated disrespectfully."
Union members charged that, not only did the Board of Supervisors unilaterally withdraw from negotiations, but bargained in bad faith by withdrawing an offer of health insurance without notice. In addition, the county's 10,000 homecare workers filed charges that the county has pursued a campaign of intimidation by cutting the hours of care for elderly and the disabled, thus cutting the paid hours of caregivers and at the same time diverting $500, 000 that could have been used for wages and benefits to a homecare fraud bureau that is designed to target caregivers. All of these actions were taken without giving notice to caregivers.
Caregivers are hoping that these charges will result in Fresno County being ordered back to the bargaining table to discuss wages, benefits, and working conditions for Homecare Workers. In addition they would like to see the PERB provide a declaration that the County has been bargaining in bad faith and to order them to cease and desist their tactics of intimidation, coercion, and refusal to bargain in good faith.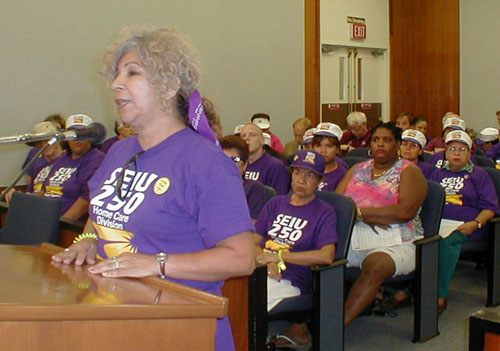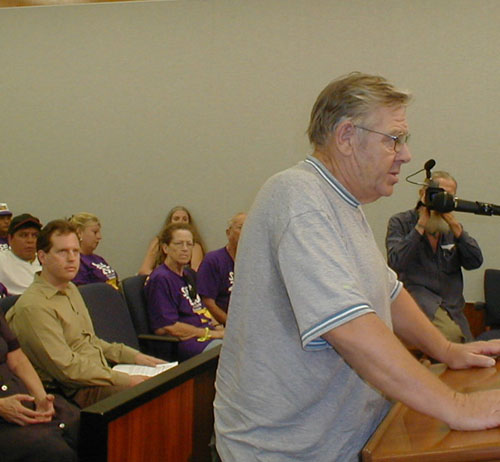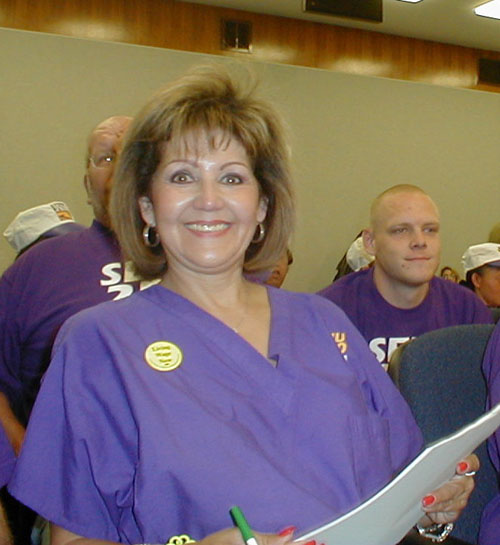 We are 100% volunteer and depend on your participation to sustain our efforts!
Get Involved
If you'd like to help with maintaining or developing the website, contact us.