From the Open-Publishing Calendar
From the Open-Publishing Newswire
Indybay Feature
Does this look like an Egyptian ship?
In 1967, Israeli Air Force attacked an American ship as part of their initiation of the Six Day War. As an anarchist veteran of the US military, I will say that to be attacked by your own government is the worst form of terrorism possible.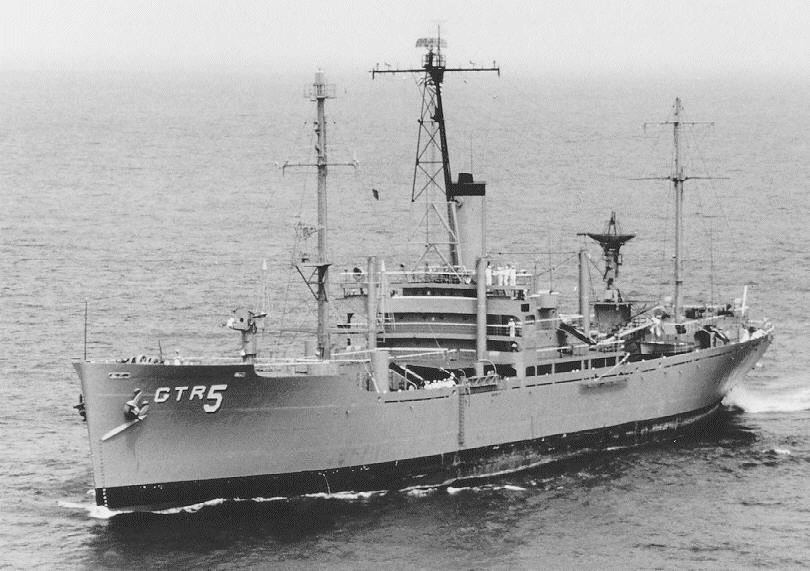 "Attack one American and you attack all Americans" was recently proclaimed by President Clinton. More recently, an Assistant Secretary for State proclaimed that the U. S. government always protects its citizens. These are damn lies and meaningless words. These words were not true in 1967 (when Israel deliberately attacked the USS LIBERTY,) and unfortunately, and in spite of these beautiful words, they are not even true today. Moreover, there is no such thing as justice.
On that June day in 1967, the weather was beautiful... Clear and sunny, visibility unlimited... the LIBERTY, an elaborate state-of-the art intelligence gathering platform, was in international waters off the Gaza strip and was flying the Stars and Stripes. Israeli reconnaissance planes flew overhead for hours. Pilots and ship's crew waved to each other. Then, inexplicably, unmarked Israeli aircraft began attacking the ship.
The defenseless LIBERTY radioed for help. Two aircraft carriers in the Med responded by launching fighter aircraft. Unbelievably, they were recalled by the White House. RADM Geis, then commanding the carriers in the Sixth Fleet, called Washington personally to confirm the order. SecDef McNamara came on the line, then President Johnson. Johnson indicated to Geis that the aircraft were to be returned, that he would not have his allies embarrassed, and that he didn't care who was killed or what was done to the ship. Geis, like any good sailor, recalled the aircraft.
Read more, hear audio:
http://home.cfl.rr.com/gidusko/liberty/
We are 100% volunteer and depend on your participation to sustain our efforts!
Get Involved
If you'd like to help with maintaining or developing the website, contact us.