Search Results
Immigrant Rights Events
Occuring Between 8/8/2020 and 8/8/2021
(sorted by event date in chronological order)
Shut Down CA's Concentration Camps: Statewide Day of Action for Immigrant Justice (SF)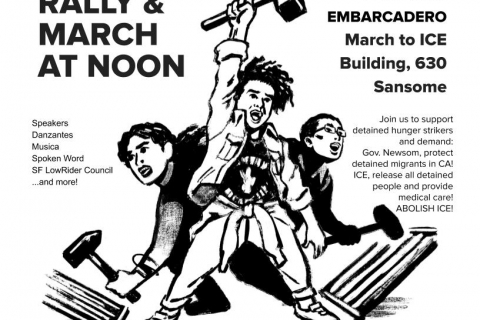 There will be an initial meeting/rally at Justin Herman Plaza and then we will march to the ICE building for another rally. Please stay tuned for details on a supporting car caravan, led by the SF LowRider Council, which will likely start in the mission and meet up with the march at the ICE building. Please also stay tuned for actions you can take from home in the days before the action. Thank you for taking action! #FreeThemAll...
Event Date: Sat Aug 8, 2020 12:00PM
Posted: Sat Aug 1, 2020 9:33PM
Bridging the Divide: A Reflection on Race and Equity
Online...
Event Date: Wed Aug 26, 2020 4:00PM
Posted: Fri Aug 7, 2020 10:15AM