From the Open-Publishing Calendar
From the Open-Publishing Newswire
Indybay Feature
Peas In A Pod John Vernile, Prince Harry, & Charlotte Church? And Quincy McCoy?
Pacifica's interim ED who instituted a shutdown at WBAI has had. a long relationship with KPFA manager Quincy McCoy.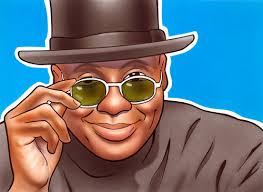 Peas In A Pod
John Vernile, Prince Harry, & Charlotte Church? And Quincy McCoy?
https://pacificaradiowatch.home.blog/2019/10/06/john-vernile-prince-harry-and-charlotte-church-qm-and-quincy-mccoy-qm/?fbclid=IwAR0PGcfb5DFPoSMFD-gWA-H661DbpSiiCvkpoa8I9lfvGZGjy0taEoRDEyM
6 October, 2019PacificaWatch
Who would have thought that Ukraine would have dominated the week's news? A comedian, as well. Imagine? So, very much a side issue has been those royals in the land of an incomplete capitalist revolution, those odd peeps, who instead of a president have a monarch, sitting on a throne above not a Senate but a gathering of lords, the House of Lords, & not a House of Representatives but a gathering of commoners, the House of Commons.
Meghan Markle, a former TV actress, married a British royal, Harry Windsor, & Mr Windsor was so annoyed by media types allegedly hacking his family phones that he's taken them to court. And this is where Pacifica comes in.
In a public statement, W24July, then Chair Grace Aaron unveiled to the world an IED. No, the Foundation hasn't solved its revenue problem by becoming a manufacturer for the Students (Taliban) or the CIA, no, this IED is a music corporate careerist, John Carlo Vernile. Pacificans, for 2½ months, have known him as taciturn & vague, quite a contrast with the sadly departed ED Maxie Jackson. At his first public appearance, the Th1Aug PNB meeting, his Sony star was eclipsed by the anodyne Tamra Swiderski, the ICFO – which is really saying something (17:03). To add a personal touch, I've sent him letters twice, on fundamental matters, & haven't even been able to winkle an acknowledgement of receipt from him, let alone a reply. Guess at Sony & EMI he had a PR arm that did that sort of thing for him. But it's down to politics, isn't it, how we treat people. Guess he's used to being accountable to higher-ups, not lowly Pacifica members & listeners. Guess for some, courtesy carries a price.
https://kpftx.org/archives/pnb/pnb190801/pnb190801a.mp3
;
https://pacificaradiowatch.home.blog/2019/08/04/open-letter-to-pacifica-executive-director-john-vernile-what-s-your-plan-why-s-maxie-gone/
&
https://pacificaradiowatch.home.blog/2019/09/28/why-s-there-no-foundation-secretary-to-receive-the-by-laws-petition-has-the-petition-been-validated-open-letter-to-ied-vernile/
But he hasn't always been taciturn. Here he is, in 1983, a 24-year-old, full of himself, discoursing for a good hour, on so-called libertarian politics, low voter turnout, even on the need for compromise (44:23). But his interviewer had him sussed from the start: after John says he got his B.S. at Stony Brook, he walked straight into a "you got a lot of that, yeah" (56:40) – poor John, he was forced to pause.
https://www.2600.com/chatterbox/1983/1083.html
(from 3:04). (The Chatterbox homepage mentions Samori Marksman, linking both to the WBAI tributes the day after he had died on 23Mar1999, & to his funeral ceremony. The tributes start with Al Lewis, a man who was much more than Grandpa Munster.)
And now to Charlotte Church. A pre-teen prodigy, she wooed the world with her sweet tones. The New York Times, predictably, called her "the major minor". And, being valuable, she soon fell into the arms of an enemy of the people, a corporation. Sony. But, given their resources, there was virtue in this, as the NYT related: "John Vernile, vice president for promotion of Sony Classical, says, 'Charlotte has done more to make young kids aware of classical music and opera than anyone has done in years'" (1Apr2001 – no, this is not an April Fool's). Yes, John Vernile. And the same article gives a touching, life-affirming moment, recounted by Fred Child (I kid you not), host of NPR's 'Performance Today', when, around 1999, "I had dinner with John Vernile and Charlotte and her mother in a little Italian restaurant in San Antonio", before events took an unexpected turn. Sweet.
https://www.nytimes.com/2001/04/01/magazine/the-major-minor.html
Sadly, Charlotte's contract with Sony ended in 2006, & it wasn't renewed. She was 20. Products on shelves carry best-by dates & expiry dates. But celebrity can live on, with the media staying interested. Even enough to keep hacking someone's phone. She took Rupert Murdoch's News International to court. And Trusted John was called in to help. In a 2012 story on the case, the UK newspaper, The Independent, called him "Mr Vernile, her former development manager at Sony Records and now her manager". Reminiscing, he himself says, "I [was] managing a major U.K. phone hacking lawsuit against News Corp.", so, given the work lawyers do, it's not clear what John actually did. Anyway, main thing is he got paid. (Appended are his longish quotes from The Independent article.)
https://www.allaccess.com/triple-a/10-questions/archive/19586/10-questions-with-john-vernile
When Charlotte settled out-of-court with Murdoch, John was there when she read out her statement, M27Feb2012:
https://www.youtube.com/watch?v=y9mkIbkItY4
(2:54)
And so, finally, Mr Quincy McCoy, much loved KPFA station manager. Where does Quince fit into all this? Another of Charlotte's managers, along the way? Maybe the centre of his own phone hacking scandal? Or internet hacking? . . . Well, that's getting closer. . .
John used to work on Second Street. Not Manhattan, San Francisco. For Gavin Report. The late '90s. He ran the IT depot – well, ran it in a John kinda way. This was John, in his SF incarnation: "INFORMATION TECHNOLOGY/ONLINE SERVICES Executive DirectorJOHN VERNILE" (unpaginated, p. 9 of the PDF). And who's that above him, in the Gavinwho's who, heading his own section in the radio music trade weekly? "THE NEW MAINSTREAM Senior Editor QUINCY MCCOY".
https://www.americanradiohistory.com/Archive-Gavin-Report/90/98/Gavin-Report-1998-07-03.pdf
Peas in a pod.
In this issue of Gavin, 3July1998, Quincy has an article on Michael Jordan, 'Fundamentals make legends' (p. 10; p. 12 of the PDF), & also a rosy-eyed piece on the reluctance of large Japanese firms to lay off workers (p. 8; p. 10 of the PDF).
Small world.
Finally, John in The Independent, Tu28Feb2012:
"To take on NI [News International], she and her manager John Vernile began reconstructing her life during the height of the NOTW's [News of the World] illegal hacking adventures […] Mr Vernile, her former development manager at Sony Records and now her manager, shares Church's anger. 'You can understand the proper journalism of investigating criminals, people who've done something wrong,' he says. 'But that's what these rats were hiding behind. Proper journalism needs a mechanism to protect sources, to be aggressive, and to bend the rules to get to the truth. But they were using that same protection to conduct this vivisection of private individuals.'
"He adds: 'The only analogy I can think of is organised crime. They wanted to get to Charlotte, but they never targeted her: they went for her driver, her friends, her manager, her family – everyone around her.' […] Mr Vernile says: 'From the memos that came from inside the NOTW we learned who was watching us, and who inside the company was told. We saw the traffic between reporters, the newsdesk editors, features, finance people, lawyers, and others. It was a community, people from different departments, all communicating with each other.'
"He adds: 'The memos we saw painted a picture of an internal culture. Then in court [at the pre-trial meetings – original interpolation] you see their resources: 25 lawyers all trying to bury you. So you need to up your game. With all those lawyers you know they are serious. But if they have that many people in one room, you know they are worried. And if they are worried they have something to hide. We thought – we can figure this out.'"
https://www.independent.co.uk/news/uk/crime/charlotte-church-why-did-i-settle-the-case-because-i-found-out-their-tactics-they-were-going-to-go-7447280.html
End of an Era: Radical Station WBAI Shuts its Doors, Possibly for the Last Time
https://www.ny1.com/nyc/brooklyn/politics/2019/10/07/wbai-shuts-its-door-progressive-politics-radio-station-new-york-city?fbclid=IwAR0ZK8RpSEoXroqIFdYWYRIl_M8ev3UCW2pQtva89Xtw09IZkwwUcfQjqFw
By Zack Fink Brooklyn
PUBLISHED 6:28 PM ET Oct. 07, 2019
Employees at WBAI woke to some bad news Monday morning: the longtime station was being shut down by the Pacifica Foundation, the nonprofit organization out of California that owns WBAI.
Engineer and host Reggie Johnson learned of the news while on his way to work.
"And then when I got here, third floor is locked," he said. "The elevator to the third floor is not functioning whatsoever."
'You Decide' podcast: Sitting down with Amy Goodman, host of 'Democracy Now!' on WBAI Radio
Employees and volunteers lingered outside the WBAI offices on Atlantic Avenue in Brooklyn Monday afternoon, sometimes arguing with one another over what went wrong.
Jay Smooth is one the preeminent voices on hip-hop culture. He got his start hosting a show on WBAI in the 80s called The Underground Railroad.
"It is so heartbreaking to hear this news. I am one of many people who gave decades of my life to this institution," he said. "Tried to sound the alarm about mismanagement, turning it into a shadow of itself, while all of us volunteer producers tried to stay true to our progressive mission."
"As unsurprising as I'd have to say it is, it's just heartbreak to see it reach this point," Jay Smooth added.
(A file image of a WBAI radio station. Zack Fink/NY1.)
"For decades, the dedicated staff of WBAI held the powerful accountable and kept 8.6 million New Yorkers informed," Mayor Bill de Blasio tweeted, weighing in.
Some were not surprised by this development. WBAI has a history of lockouts and strikes.
"Well, it's always been a dysfunctional station, a very progressive, dysfunctional station," said Randy Credico, the host of Randy Credico — Live on the Fly. "I'd say it's like the Paris Commune in the 1870s. I mean, there were a lot of factions."
People who work there insisted they will continue fighting keep WBAI on the air.
"They want to just break up the network because we are a radical voice in New York," former WBAI board member Mitchell Cohen said.
Reached by phone, health guru Gary Null, who has probably raised more money for WBAI than any one person in its history, says he believes the Pacifica Foundation is setting the up station for a sale, and the license alone could yield more than $50 million. Null went on to say that, historically, the problem has been that the Pacifica Foundation has chosen ideology over competency when it picked the WBAI management team.
We are 100% volunteer and depend on your participation to sustain our efforts!
Get Involved
If you'd like to help with maintaining or developing the website, contact us.