From the Open-Publishing Calendar
From the Open-Publishing Newswire
Indybay Feature
ENLACES de Red Latina sin fronteras 11.02.2019
ENLACES de Red Latina sin fronteras
11.02.2019
comunicaciones e información para la liberación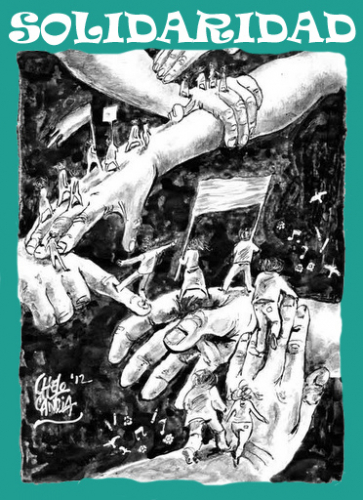 ENLACES de Red Latina sin fronteras 11.02.2019
ediciòn completa:
https://redlatinasinfronteras.wordpress.com/2019/02/11/enlaces-de-red-latina-sin-fronteras-11-02-2019/
SUMARIO
Argentina:
-La infancia del femicidio
-La maternidad de los monos
-Qué Argentina ve "El Observador" uruguayo
-UAC: Declaraciòn de Furilofche​
-El ojo propio y el ojo ajeno
-FM Alas: 30 años no es nada
-Primer Concurso de Fotografías "Infancia es destino"
-El discurso transgénico en la educación
Brasil:
-Dercy Teles sobre la movilización popular de las caucheras y caucheros
Chile:
-NO al APEC, NO al comercio contra los Pueblos!
-O'Higgins: fiebre de la palta depreda bosque nativo
-Entrevista a Gabriel Salazar (2017)
-Montaje "Caso Bombas": una lectura del proceso histórico global
-Una escuela se transforma en modelo de energía y agua en Rapa Nui
España:
-Asturias_Solidaridad internacionalista: Memoria Pachakuti 2018
-Sobre este desierto, avanza el neofascismo...
-Exigen juicio a Martìn Villa, represor en el franquismo y la transiciòn
Guatemala:
-Convocatoria a la solidaridad con sindicalistas presos
​Kurdistàn
-Alina, la médica argentina que se unió a la lucha kurda
Mèxico:
-EZLN: Carta de las zapatistas a las mujeres que luchan en el mundo
-Exigen la cancelación del Proyecto Integral Morelos, que destruye y despoja a pueblos originarios
-La abogada socialista que ampara a los obreros ante las armadoras en Matamoros
-ConLosNiñosNo​
Perù:
-"Lucha Indígena" febrero 2019 N° 150
Uruguay:
-Documental: Kollontai, apuntes de resistencia
-La doble cara de José Mujica
-Pepe Mujica o tanto nadar para morir en la (otra) orilla
-FAU: Declaraciòn sobre Nicaragua
Venezuela:
-Golpe de Estado y capital financiero. Los buitres y el reparto del botín
-La estrategia del terror contra Venezuela: carta abierta al presidente del gobierno Pedro Sánchez
Otras notas
-Wallmapu: Comunicado de la Coordinadora Arauco Malleco
-Desde Madrid: Algunos apuntes sobre el antifacismo
-De los chalecos amarillos en Francia a las luchas obreras portuarias en Chile: La centralidad de la acción directa?
-Caos geopolítico y lucha de clases
-La terrible destrucción que se planea para la «Cuenca del Caribe»
-Naomi Klein: "Soy una anticapitalista, este sistema está en guerra con nuestro ecosistema"
-La expansión del movimiento mapuche
-Ecología Social: Comunalismo contra el caos climático
-El desnorteo de la guía progresista
-Populismos y visiones libertarias
-Confraternizar Hoy: sin patriarcas ni capitalistas
-Indianista anarquista mirando a Marx
y màs...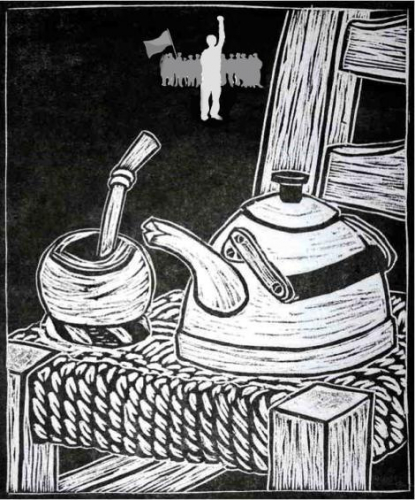 We are 100% volunteer and depend on your participation to sustain our efforts!
Get Involved
If you'd like to help with maintaining or developing the website, contact us.