From the Open-Publishing Calendar
From the Open-Publishing Newswire
Indybay Feature
ENLACES de Red Latina sin fronteras 11.01.2019
ENLACES de Red Latina sin fronteras 11.01.2019
comunicaciones e información para la liberación
ENLACES de Red Latina sin fronteras 11.01.2019
comunicaciones e información para la liberación
redlatinasinfronteras.sur [at] gmail.com
acceso a ediciòn completa:
https://redlatinasinfronteras.wordpress.com/2019/01/30/enlaces-de-red-latina-sin-fronteras-31-01-2019/
SUMARIO
Argentina:
- Carne electoral
- Extractivismo infantil
- Que no me duela
- Nunca más la rosa blanca
- Mujer: El tango que empodera
- De la soberbia armada a la humillación colonizada
- Las espaldas del niño año
- Osvaldo Bayer: La banalidad del amor
- BsAs_Campana: S.O.S. ¡Landnort NOS MATA!
Brasil:
-La nueva invasiòn
-El Movimiento Sin Tierra y una "Carta al pueblo brasileño"
-La capitulación actual del reformismo ante el avance del fascismo de Estado
España:
- Debates: Acerca de Podemos y su crisis
- Pablo Iglesias vs. Iñigo Errejón: Entre el eurocomunismo redivivo y el neopopulismo de centro
- Podemos:La crisis madrileña de las fuerzas del cambio, ¿una bifurcación liberadora?
Mèxico:
- 30 mil trabajador@s en huelga, 41 maquiladoras de Tamaulipas
- EZLN: 25 años de lucha anticapitalista
- Australia: Solidaridad con l@s Zapatistas
- Mujeres que luchan, zapatismo y la grieta pospatriarcal anticapitalista
- Convocatoria a suscribir carta de solidaridad con las compañeras zapatistas
- Zapatistas: ¡RAMONA VIVE!
- Más allá del Tren y lo Maya: el neoextractivismo con "rostro humano"
- L@s Zapatistas no estàn sol@s
Uruguay:
- Zabalza, un nuevo libro, entre apostasías y malinches, la memoria insurgente de un "tupa" que no se ablanda
- La mitad de Durazno no tiene carozo
Venezuela:
- Nadie en Nuestra América puede ser imparcial ante lo que está sucediendo.
- Desde Uruguay mirada solidaria y certezas compañeras
- Carta abierta a los Estados Unidos: Dejen de interferir en la política interna de Venezuela
- Venezuela y la disputa geopolítica
Otras notas:
- Creaciòn de la Red de Descolonización del Poder y Autogobierno Social
- Ecologistas en Acción: 20 años de ecologismo social
- Solidaridad Asturias/Wallmapu: Las golondrinas
- Que la izquierda no olvide la razón
- Jorge Beinstein y la teoría marxista de la crisis
- Rosa Luxemburg: El orden reina en Berlín
Musicas:
La Otra – El blues de la violencia
https://youtu.be/v34BZESg2NU
KeTeKalles & La Otra: Esencia
https://youtu.be/0uE_YH48wVc
Ediciones anteriores:
https://redlatinasinfronteras.wordpress.com/2016/04/04/enlaces-recopilacion-ediciones-anteriores-desde-2014/
Otros puntos de difusiòn y encuentro:
http://redlatinasinfronteras.over-blog.es/
https://twitter.com/#!/RedLatinaSinFro
y por ùltimo –que dure lo que dure–:
https://www.facebook.com/enred.sinfronteras.5
Galeria gráfica de Red Latina sin fronteras:
http://www.flickr.com/photos/15135029@N06/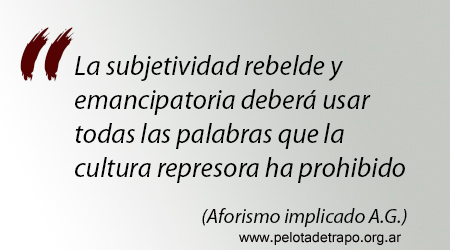 We are 100% volunteer and depend on your participation to sustain our efforts!
Get Involved
If you'd like to help with maintaining or developing the website, contact us.