From the Open-Publishing Calendar
From the Open-Publishing Newswire
Indybay Feature
Related Categories:

East Bay | Labor & Workers
CA agency fines BART $1.3 million over track worker deaths but no criminal prosecution
The California Public Utilities Commission fined BART $1.3 million that cost the lives of two BART replacement workers (scabs) but there were no criminal charges against the bosses and executives at BART who were criminally negligent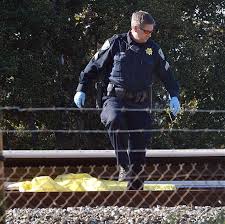 California agency fines BART $1.3 million over track worker deaths but no criminal prosecution of bosses
https://www.youtube.com/watch?v=mk-_-0uKgkc
https://www.sfchronicle.com/bayarea/article/California-agency-fines-BART-1-3-million-over-13301027.php
Rachel Swan Oct. 11, 2018 Updated: Oct. 11, 2018 7:40 p.m.
A westbound BART train enters the transbay tube in Oakland, Calif. on Friday, Feb. 16, 2018.
Photo: Paul Chinn / The Chronicle
The California Public Utilities Commission fined BART $1.3 million Thursday for safety violations that resulted in the deaths of two track workers who were struck and killed by a train in 2013.
BART said it is working with the commission and others to investigate all potential causes of the Oct. 19, 2013 accident, which killed Laurence Daniels, 66, of Fair Oaks and Christopher Sheppard, 58, of Hayward. The two workerswere inspecting a dip in the tracks between the Walnut Creek and Pleasant Hill stations when they were hit by a train traveling 60 to 70 miles per hour. The train was on a routine maintenance run at a time when most BART trains were sitting idle because of a worker strike.
For the time being, the transit agency would only have to pay half of the fine: $650,000. The commission put BART on a three-year probation and will require the agency to pay the rest of the fine if it commits any safety violations during that period.
"While the fine seems excessive to me, it's likely to bring closure to this tragic part of our history, then I support that," said BART Board Director Joel Keller, who represents east Contra Costa County.
BART said the train that killed the workers was operating on automatic mode. A manager undergoing training to take on driver duties during the strike sat at the controls.
Sheppard, a BART track engineer, and Daniels, a contract employee, both had their backs turned to the oncoming train, according to autopsy reports by the Contra Costa County coroner's office. It appears neither man was acting as a lookout, as required by BART policy at the time.
Daniels' family sued in 2014, alleging that BART had negligently issued a work order indicating the two men would be on a different stretch of tracks, three miles away.
The suit also claimed that the person training the train operator that day "was negligently and recklessly seated in the passenger area with three other BART employees and another trainee, instead of maintaining his proper position next to the operator-in-training in the control cab."
Cal/OSHA echoed those arguments in 2014, when it fined BART $210,000, saying the transit agency had deliberately breached safety rules by allowing Daniels and Sheppard to conduct an inspection under a controversial policy called "simple approval." It meant the workers were solely responsible for their own safety.
BART dropped the policy soon after their deaths. It had led to similar fatal accidents in 2001 and 2008. Trains headed to work sites are now required to slow down or single-track around crews.
Daniels' family ultimately settled with BART. The lawsuit and workers' compensation claim are both separate from the CPUC fine.
John Arantes, president of SEIU Local 1021's BART chapter — the union that represents BART employees, said he was satisfied with the CPUC's decision on Thursday.
"It's about time BART management gets held accountable for the reckless and negligent behavior that led to the deaths of the two workers," said Arantes.
Besides ending "simple approval," BART has instituted other reforms since Daniels' and Sheppard's deaths, including three-way communication between the control center, crews and train operators. Trains are stopped if a worker comes within six feet of a track, and they won't go until the worker tells the control center that he or she is clear.
Trains must also slow down to 27 miles per hour near work areas, and an additional staff person is now required at construction sites, besides the watch person.
BART has also installed $2 million worth of protective barriers near tracks, and signed contracts for $4 million more.
"Nothing is more important to BART than safety," agency officials said in a statement released Thursday. "A safer system for our employees will provide for a safer system for our riders and a better BART."
Rachel Swan is a San Francisco Chronicle staff writer. Email:
rswan [at] sfchronicle.com
Twitter: @rachelswan
Blood On Their Hands: BART Bosses and Board
Kill Two Workers Who Crossed Picket Lines
https://www.youtube.com/watch?v=mk-_-0uKgkc
BART managers and bosses despite being warned that they should not operate trains during a strike by SEIU 1021 and ATU 1555 and AFSCME 3993 ignored unions that run the trains.
The managers and BART board of directors operated trains without properly trained personal and killed two replacement workers who had crossed the line.
The management has spent years fighting a CA OSHA determination that they violated previous health and safety rules that led to the death of a worker two years ago. They have also spent over $300,000 in outside lawyers fighting the health and safety citations by Ca-Osha after the death of BART worker James Strickland.
For more information:
http://www.mercurynews.com/breaking-n
...
http://www.sfchronicle.com/bayarea/ar
...
http://www.seiu1021.org/2013/09/11/ba
...
For more video:
http://www.youtube.com/watch?v=GEmjeY
...
Production of Labor Video Project
http://www.laborvideo.org
BART Murder On The Rails-CA Leg Hearing Exposes Criminal Negligence & Cover-up By Bosses And Board
https://www.youtube.com/watch?v=ikIGLd55db8
At a California legislative hearing on November 7, 2013 of the Assembly Labor and Employment Committee, BART officials continued to defend their violation of OHSA rules and their criminal negligence in the murders of workers at BART. Ca-Osha officials were also questioned about why they failed to pursue criminal charges against BART managers for willful criminal negligence and also why there are only 260 OSHA inspectors in California for the 17 million workers.
Additional video at:
http://www.youtube.com/watch?v=xUm_EC
...
http://www.youtube.com/watch?v=oyhFh9
...
http://www.youtube.com/watch?v=mk-_-0
...
http://www.youtube.com/watch?v=GEmjeY
...
http://www.youtube.com/watch?v=yPCwLs
...
http://www.youtube.com/watch?v=ku1Nls
...
http://www.youtube.com/watch?v=6hl6g5
...
http://www.youtube.com/watch?v=Qy82nt
...
http://www.youtube.com/watch?v=thWGgt
...
http://www.youtube.com/watch?v=H1tFS3
...
Production of Labor Video Project
http://www.laborvideo.org
ATU1555 BART Train Operator Alan Hollie Speaks On BART Deaths, Union Busting & Concession Bargaining
https://www.youtube.com/watch?v=ploCRFlsy7Y
ATU 1555 member and BART train operator Alan Hollie talks about the struggle against the BART management, the murders of two replacement workers and the battle in the unions to fight against concession bargaining.
For further video:
http://www.youtube.com/watch?v=CCf1y9
...
Production of Labor Video Project
http://www.laborvideo.org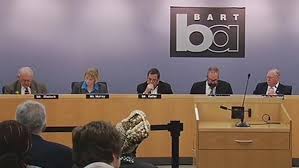 BART Directors allowed the management to try to run scab trains killing two who were working to get the system operating.
We are 100% volunteer and depend on your participation to sustain our efforts!
Get Involved
If you'd like to help with maintaining or developing the website, contact us.