From the Open-Publishing Calendar
From the Open-Publishing Newswire
Indybay Feature
Obama Wants To Be Czar... Asks For More Powers Of War
Obama has asked for war powers to bomb civilians, adults, voiceless beings with more tens of billions stolen from US taxpayers....
while 66,000 bridges at home need repair... etc etc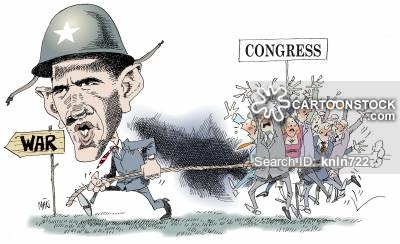 Barack Obama continues to wage war against the will of the American people. He has asked for expanded powers of war.
Pour your heart through your throat. Whether you boycott or pray or network or speak on talk radio or organize a vigil or in other unique and effective and nonviolent ways work to stop these wars are metastasizing hatred for America around the world, murdering people, harming the real security of the United States, bankrupting citizens.
Please speak out for the bombed babies, adults
and voiceless beings of the world.
202 224 3121 Senate and House
LIST OF TOLL FREE CONGRESS SWITCHBOARD PHONE NUMBERS
1-800-828-0498
1-800-459-1887
1-800-614-2803
1-866-340-9281
1-866-338-1015
1-866-220-0044
1-877-851-6437
http://www.huffingtonpost.com/2015/02/11/obama-aumf-congress-isis_n_6660208.html
In a public place, the news was on the Daily Buzz, which gave 1 sentence to war profiteers' attempt to grab even more money. Daily Buzz asked for audience participation only on trivia,
before giving a product placement ad to the world's biggest animal butchering fast food chain. Cleveland "Public" Radio's WCPN's 9am talk show a few years ago cut off all discussion when 89% of the responders wanted an immediate end to the wars.
http://veteransforpeace.org/
http://www.ivaw.org/
Iraq Veterans Against War
http://www.ivaw.org/afghanistan-veterans-against-war-speaking-tour
Afghan Veterans Against War
http://vvaw.org
Vietnam Veterans Against The War.
Lists of biggest war profiteers
http://projects.washingtonpost.com/top-secret-america/articles/national-security-inc/print/
http://iraqforsale..org
http://www.alternet.org/story/41083/the_10_most_brazen_war_profiteers
http://www.usatoday.com/story/money/business/2013/03/10/10-companies-profiting-most-from-war/1970997/
Dov Zakheim, then financial comptroller of the Pentagon, reported on Sept 10, 2011 that trillions of dollars were missing from the Pentagon. He owned a drone company.
http://www.youtube.com/watch?v=FC1zue3anto
http://static.comicvine.com/uploads/original/3/33200
We are 100% volunteer and depend on your participation to sustain our efforts!
Get Involved
If you'd like to help with maintaining or developing the website, contact us.