From the Open-Publishing Calendar
From the Open-Publishing Newswire
Indybay Feature
RUN AS A CARPET BAGGER IN VERMONT FOR U.S. CONGRESS & STOP NUCLEAR PROLIFERATION
It is so important to stop nuclear proliferation that is happening right now that I am personally giving a shout-out asking people to run as "carpet baggers" for U.S. Congress to Vermont because the U.S. Air Force decided to base F-35 jets in Vermont and they are designed to drop nuclear bombs.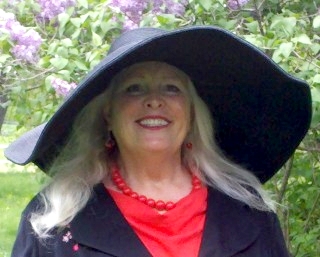 I have been giving a shout-out on facebook
asking anyone and
everyone
to run for governor of Vermont
and to run for
U.S. Congress, House of Representatives
("carpet baggers" from out-of-state are legal
to run for U.S. Congress House of Representatives)
against incumbents Governor Peter Shumlin and
U.S. Congressman Peter Welch
because they both asked the U.S. Air Force to bring the
F-35 jets to Vermont
and they did not tell you
that the F-35 jets are designed to be able to carry
nuclear bombs.
I'm running for office also, but this is a huge political issue,
and the more people who run for office in Vermont and
speak out against nuclear proliferation, the better.
Remember, being a "carpet bagger" for U.S. Congress
is legal, so just as
long as you live and reside in Vermont a day before the
Nov. 4, 2014 election, you can live out-of-state now
and run for office; just get your niece or nephew or
favorite cousin in Burlington, Vermont to collect your
ballot access petition signatures for you - or someone
you met from Vermont on facebook. You will need to
plan to show up for a couple television debates in the autumn
during Vermont's beautiful fall foliage season.
The Vermont National Guard and U.S. Air Force can NOT
be allowed to
"protect" our friends and families in New York City
and Boston by dropping nuclear bombs on "terrorists"
there because the "collateral damage" could be
your loved ones.
STOP NUCLEAR PROLIFERATION
RUN FOR POLITICAL OFFICE
STOP THE F-35s
You can walk up and down the city streets in Burlington, Vermont
and get enough signatures in a few hours a day, every day, until
June 12th and take them into Montpelier and get on the ballot.
You only need 500 signatures to get on the official election ballot
in Vermont for Governor and for U.S. Congress, and if you take
in that many to the Secretary of State Elections Division
in Montpelier, but you don't have enough certifiable, registered
Vermont voter signatures when you bring them in by June 12th,
they will take your petition, and then
give you more time until June 23rd final deadline.
http://www.sec.state.vt.us/elections.aspx
U.S. Senator Bernie Sanders lied by omission on Vermont Public
Television when he stated that the F-35 jets have no nuclear components.
Stopping nuclear proliferation means we have to get Peter Shumlin
and Peter Welch out of office! We just say, "NO" to them;
and then get other people in other states to vote OUT the
officials in favor of nuclear proliferation in their districts.
The more people voicing opinions against nuclear weapons, the better.
http://www.algemeiner.com/2014/03/26/report-new-f-35-fighter-jet-purchased-by-israel-from-u-s-can-carry-nuclear-bomb/
The F-35 Stealth fighter aircraft that Israel is purchasing from the United States
can carry a nuclear payload, Israel's Channel 2 reported on Wednesday.
...According to Lockheed Martin representatives, Israeli fighter pilots will begin training
with the new F-35s in 2016, honing their skills at the LUCK U.S. Air Force base in Arizona.
The first planes are expected to arrive in Israel a year later and should become fully
operational by the end of 2017.
http://www.airforcemag.com/DRArchive/Pages/2014/March%202014/March%2017%202014/Nuclear-Lightning.aspx
In response to questions from Rep. Rick Larsen
(D-Wash.), Welsh said the Air Force
has "committed to making the F-35 dual-capable;"
i.e., able to carry both conventional and
nuclear weapons. ...
USAF requested $15.6 million in the Fiscal 2015 budget
to refine F-35 dual-capable requirements.
By 2024, the Block 4B aircraft is supposed to be
capable of carrying two B61 nuclear shapes internally,
according to budget documents. ...—John A. Tirpak
3/17/2014
We are 100% volunteer and depend on your participation to sustain our efforts!
Get Involved
If you'd like to help with maintaining or developing the website, contact us.