From the Open-Publishing Calendar
From the Open-Publishing Newswire
Indybay Feature
Related Categories:

San Francisco | Labor & Workers
LIUNA 261 Political Director Vince Courtney Jr. Votes No On Prosecution Of Zimmerman
LIUNA Local 261 Political Director and Ed Lee's appointed representative on the Public Utility Commission opposed a San Francisco Labor Council resolution for justice for Trayvon Martin that called for prosecution of George Zimmerman. Apparently Courtney want to support the reactionary ALEC backed Stand Your Ground Laws and wants to defend Zimmerman.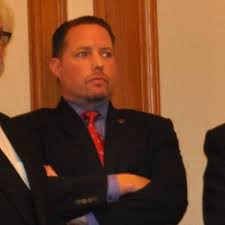 LIUNA 261 Political Director Vince Courtney And And SF PUC Commissioner Votes Against Resolution On Trayvon Martin
When the vote came at the Executive Council of the SF Labor Council on a resolution called for the prosecution of Trayvon Martin's Killer George Zimmerman,
the two votes against were Larry Mazzola Jr. of the Plumbers Union and LIUNA 261 Political Director Vince Courtney And And SF PUC Commissioner. Courtney and Mazzola Jr. wanted everyone to know that they want Zimmerman to go free apparently and made this part of the record to show where they stand.
Apparently Courtney thinks the Stand Your Ground Laws are a good thing and justice was done in the case. Maybe he should check with the members he rules over about what they think but then he might have some problems.

SFLC Resolution on the Murder of Trayvon Martin

Whereas, George Zimmerman took it upon himself to determine that Trayvon Martin, a young African American, was "suspicious" and then disregarded the instructions of a 911 dispatcher, first stalking and then initiating a confrontation with Trayvon Martin that left the unarmed youth dead; and

Whereas, Trayvon Martin, an innocent young man was unjustifiably killed, and George Zimmerman is walking free, acquittal of the crime only makes this injustice both palpable and maddening; and

Whereas, the decision of the Florida jury to acquit George Zimmerman is causing many to not respect the decision of the jury any more than we would respect the jury that acquitted the 1955 killers of Emmett Louis Till; and

Whereas, we can only conclude that Trayvon Martin was a victim of this senseless crime because of his race; and

Whereas, when an unarmed 17 year old African American youth is approached and killed with impunity by a gun-wielding adult, the acquittal in this case sends the wrong message that the value of a human life depends upon race or skin color; and

Whereas, our shared humanity demands that we are all entitled to equal human and civil right and when those rights are violated, the federal government must uphold them when the state or local government will not,

Therefore Be it Resolved that we demand that Attorney General Eric Holder bring criminal civil rights charges against George Zimmerman, and

Be it Finally Resolved that we send this resolution to Attorney General Eric Holder and to the congressional representatives in the jurisdiction of this Labor Council, to our Senators, our affiliates, neighboring Labor Councils, and the AFL-CIO asking for their immediate concurrence and action.

Submitted by Conny Ford, OPEIU 3, and adopted by the Executive Committee of the San Francisco Labor Council on August 5, 2013 and by the delegates of the San Francisco Labor Council on August 12, 2013.

Respectfully,

Tim Paulson Executive Director

OPEIU3 AFL-CIO 11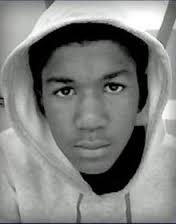 Vince Courtney was one of the SF Labor Council Executive Council delegation from the the Laborers Local 261 to vote against the prosecution of Zimmerman for the murder of Trayvon Martin
We are 100% volunteer and depend on your participation to sustain our efforts!
Get Involved
If you'd like to help with maintaining or developing the website, contact us.