From the Open-Publishing Calendar
From the Open-Publishing Newswire
Indybay Feature
Related Categories:

Central Valley | Racial Justice
Negro Hill, California ~ an authentic legacy remains an unresolved modern hate crime
150 years ago Negro Hill, California was annexed from Placer County into El Dorado County because of the value and development of the region. An ongoing display of systemic institutional racism continues with no positive resolution in sight. The authentic contributions from people of African ancestry remains a challenge and open secret. 2013 is the Year of Pan-Africanism and African Renaissance. The original gravemarkers of 36 early pioneers from historic Negro Hill have been replaced after a sustained and determined effort. Will new leadership continue the foul values and beliefs of past leaders of El Dorado County officials to hide and destroy the desired recognition of the golden legacy and contributions by people of African ancestry in the heart of California Gold Country, the ongoing journey continues...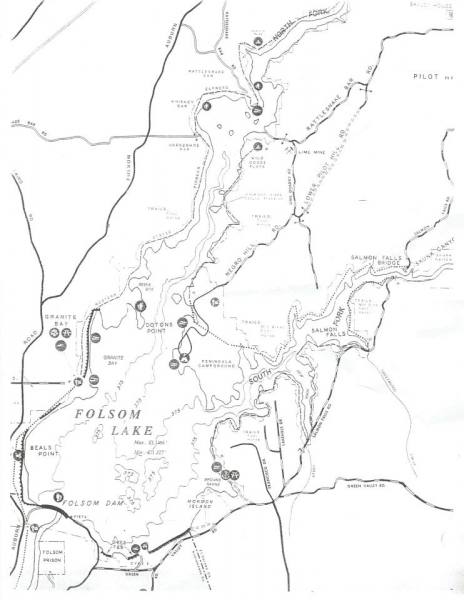 DURING THE CHRISTMAS SEASON OF 1854, young Newton C. Miller, whose mining operation was adjacent to Negro Hill in El Dorado County, noted that blacks in the racially mixed Methodist Church "constituted nearly all the church members and are a majority of the congregation." This fact of Gold Rush history arose from a lucky strike made in 1850 about four miles below Mormon Island, "called 'Nigger Diggings,'" the San Francisco Alta California noted, "from the fact some colored gentlemen first discovered them."

There were, in fact, two Negro Hills immediately adjacent to each other, a small Negro Hill as well as the larger Negro Hill. The founders were a group of African-Americans, the bost known being a Massachusetts black named Kelsey, and some friendly whites that included a Methodist preacher. The location of this strike was very near Massachusetts Flat, and this cluster of mining communities was close to the convergence of the north and south forks of the American River.

Many ships from New England, and especially Massachusetts, were in San Francisco Bay in 1848 when news of gold swept into San Francisco. The mass desertions from those ships to the gold fields included many black seamen. By the end of 1848, when these men returned home, the first eastern black communities to hear the exciting news wore those in the New England states. The New England press gave consistent attention to the experiences of black migrants to California. In March 1852sz, the Mercury of the Congregationalist town of New Bedford reported the success of miners at the "famous Negro Hill." Two years later the San Francisco Congregationalist Pacific reported that Negro Hill was still a well-paying mining community.

An 1852 daguerreotype from nearby Auburn Ravine exemplifies an entrepreneurial miner. Nearby and above bustling Mormon Island, free black men and women struck it rich, gave their name to Big and Little Negro Hills, and prospered in these racially mixed communities. [Courtesy California State Library]

1852 appeared to be a year of striking growth in the Negro Hill area. That year two Massachusetts African-Americans opened a store as well as a boarding house. This magnetic pull occurred when profitable gravel mines were found nearby and, as noted by one local historian, "quite a Negro village grew up" - even attracting enterprising whites. Charles Crocker and DeWitt Stanford, a brother of Leland Stanford, joined this community to open grocery stores. The nearby mining village of Massachusetts Flat resulted from this same growth and had the same racially mixed character as the two Negro Hill communities.

By 1855, this triad of communities had a racial mixture of African-Americans, Chinese, and Portuguese, as well as easterners. James M. Hutchings estimated that the population of Negro Hill alone was about 400 and all appeared to co-exist quite amicably. Later that year, peace was broken. A group of drunken white denizens of Negro Hill went looking for a fight with the blacks living there and killed one African-American. A group of whites, who appeared to be led by a man named Drew, and wore arrested and brought to trial in Coloma. With blacks unable to give testimony in cases involving whites, the Coloma court set them free.

The drunken whites must have been certain that their behavior would meet with local approval, and the 1856 presidential results support this view. In the now racially troubled Negro Hill, pro-slavery Democrat James Buchanan received forty-one votes to anti-slavery Republican John C. Fremont's twenty-one votes. By contrast in nearby racially peaceful Massachusetts Flat, Fremont had thirty votes to Buchanan's five. In the years that followed, the dwindling resources of gold in Negro Hill brought it to the point where it ended as a community in 1874. Today the Hill is covered by Folsom Lake.


RUDOLPH M. LAPP


RUDOLPH M. LAPP, professor emeritus at the College of San Mateo and long an authority on California's black history, is the author of The Book Club's Archy Lee: A California Fugitive Slave Case (1969) and the acclaimed Blacks in Gold Rush California (1977; reprinted 1995).

We are 100% volunteer and depend on your participation to sustain our efforts!
Get Involved
If you'd like to help with maintaining or developing the website, contact us.