From the Open-Publishing Calendar
From the Open-Publishing Newswire
Indybay Feature
Related Categories:

California | Health, Housing & Public Services
Rosa Parks Centennial Celebrations ~ League of California Cities ~ Transportation Systems
The elected California State Executive Officers, California State Legislative leaders and League of California Cities will join the celebration of Rosa Parks 100th Birthday. The ongoing cultural transformation, Federal legal requirements and advances in transportation technology has come a long way since the Montgomery Bus Boycott (1955 - 1956.) We must teach a new generation the success story of collective community action in the "Heart of Dixie" as we face modern challenges toward equity an equal opportunity in allocation of US Transportation contracted resources. Job creation, career advancement and community economic development utilizing a proposed 250 billion dollar investment over the next decade connecting California cities via intermodal transportation systems will require collaborative cooperation.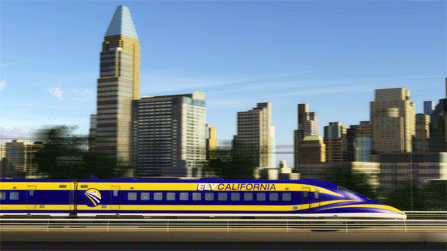 by Paul Brandus ~ She stood just 5' 3" but was a towering figure in American history. Now that woman, civil rights hero Rosa Parks, will be honored with a statue in the U.S. Capitol's Statuary Hall - the first African-American woman to receive such an honor.

On December 1, 1955, in Montgomery, Alabama, Parks ignored orders from a bus driver to move ot the back of the bus, where black people were supposed to ride. Parks refused. She was arrested, and the Montgomery bus boycott an iconic moment in the civil rights movement, was on.

For decades, the law in Montgomery was that bus passengers could be segregated by race. By 1955, the first four rows of seats on each Montgomery bus were reserved for whites. Buses had "colored" sections for black people generally in the rear of the bus, although blacks comprised more than 75% of the city's bus ridership.

After working all day, Parks boarded the Cleveland Avenue bus around 6 p.m. She paid her fare and sat in an empty seat in the first row of back seats reserved for blacks in the "colored" section. Near the middle of the bus, her row was directly behind the ten seats reserved for white passengers. As the bus traveled along its regular route, all of the white-only seats in the bus filled up. The bus reached the third stop in front of the Empire Theater, and several white passengers boarded.

The driver, James F. Blake, saw that the front of the bus was filled with white passengers, with two or three standing. He moved the "colored" section sign behind Parks and demanded that four black people give up their seats in the middle section so that the white passengers could sit. Parks later recalled "When that white driver stepped back toward us, when he waved his hand and ordered us up and out of our seats, I felt a determination cover my body like a quilt on a winter night."

By Parks' account, Blake said, "Y'all better make it light on yourselves and let me have those seats."[15] Three of them complied. Parks said, "The driver wanted us to stand up, the four of us. We didn't move at the beginning, but he says, 'Let me have these seats.' And the other three people moved, but I didn't." The black man sitting next to her gave up his seat. Parks moved, but toward the window seat; she did not get up to move to the redesignated colored section.

"Why don't you stand up?" Blake demanded to know. Parks responded, "I don't think I should have to stand up." Blake called the police to arrest her.

Parks became a symbol of resistance to America's racial segregation. She worked closely with civil rights leaders, including Dr. Martin Luther King, Jr., a new minister in town who gained national prominence in the civil rights movement.

Parks was awarded the Presidential Medal of Freedom in 1996. After her death in 2005, Parks became the first woman and second non-U.S. government official to lie in honor at the Capitol Rotunda.

We are 100% volunteer and depend on your participation to sustain our efforts!
Get Involved
If you'd like to help with maintaining or developing the website, contact us.