From the Open-Publishing Calendar
From the Open-Publishing Newswire
Indybay Feature
Related Categories:
Destruction of heritage sites in Syria raises questions about cost of democracy
Syria, similar to Iraq and Afghanistan, has suffered the loss of thousands of lives during civil wars. But it also has suffered culturally from the ravages of revolutionary conflicts by the destruction of ancient heritage sites that have stood for centuries and, like a human life, can never be replaced.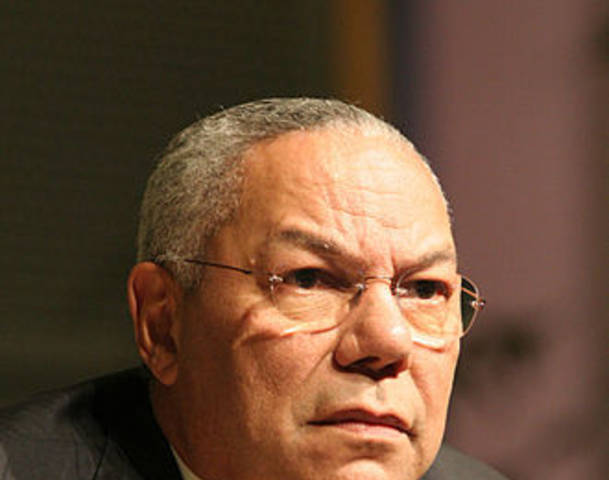 Syria, similar to Iraq and Afghanistan, has suffered the loss of thousands of lives during civil wars. But it also has suffered culturally from the ravages of revolutionary conflicts by the destruction of ancient heritage sites that have stood for centuries and, like a human life, can never be replaced.
There is no peace among the ruins in war torn Syria, as the systematic bombing is carried out by rebel fighters. Recently they detonated a bomb near a government tank in the abandoned ancient ruin of Roalha in the Dead Cities of Jabal al-Zawia region, according to a report by Global Post.
More than 60,000 people have been killed in Syria and hundreds of thousands of refugees have fled for their lives since unrest began in the country nearly two years ago, according to the latest estimate from the United Nations. The estimate could be higher according to UN High Commissioner for Human Rights Navi Pillay, who reported the statistics this year. She said in a CNN report that Syria's raging civil war has made it "increasingly challenging" to collect accurate and reliable data.
Assembling accurate information on cultural losses is even more challenging and raises questions about incalculable losses. Is it even possible to estimate the value of an antiquity in terms of the loss to future generations?
The ruination of ancient cities and the loss of antiquities from bombing and looting during wartime go largely unreported until after a war is over and the damages to infrastructure begin to accumulate. Since the Iraq and Afghanistan wars, more attention is being taken to report the devastating losses as they occur. The United Nations Education, Scientific and Cultural Organization (UNESCO) lists six World Heritage sites in Syria: Palmyra city and its castle of Crac des Chevaliers; the cities of Aleppo and Damascus; and the Dead Cities of Jabal al Zawai with its Roalha ruins.
The Dead Cities comprise 600 ancient ghost towns that have remained undisturbed and intact since the 8th century—until now. The bombings and destruction are not accidental; evidence shows some structures have been used as target practice and spray painted with political graffiti. In addition, organized crime has reared its head. A Lebanese antiquities dealer recently told Time magazine that he was making a fortune from would-be Syrian freedom fighters who were selling him priceless Syrian antiquities for very low prices and buying arms at inflated rates.
The Guardian last year reported the World Monuments Fund was monitoring the losses in Syria because of the serial looting of museums and archaeological sites, particularly the museums at Idlib, Dura Europos and Palmyra. Few areas have been spared extensive damage since the war started. Monuments such as the souks (markets), citadel and Umayyad mosque of Aleppo; the ancient cities of Palmyra and Apamea; and several of the country's crusader castles, including one of the most famous, Krak des Chevaliers, are counted among those wasted by war. The 2,000-year-old city of Homs has been completely destroyed, and with it two major museums, several early Christian churches and a number of Ottoman mosques. The losses are incomprehensible. However, many believe the losses pale in comparison to the need to sever from dictatorial government's domination.
Is the loss of the remains of an ancient civilization worth freedom?
The civil wars in Egypt, Iraq, Afghanistan, Libya and Syria have been fought for freedom from repressive governments with a call for democracy under the revolutionary moniker "Arab Spring." Freedom fighters in these countries believe their cause supersedes preservation of ancient sites and artifacts, and the reckless disregard has had devastating results.
In "Fixing Historic Preservation: A Constructive Critique of 'Significance,'" Randall Mason posits the reason for historic preservation is the cultivation of society's collective memory. But is this possible when a revolutionary's primary directive is erase their oppressive past?
The dilemma in a revolution is that the processes of tearing down and preserving appear contradictory in ideology, particularly when the past has represented oppressive government regimes or stifling religious practices. One way revolutionaries can counter this is by making the collective landscape and its contents a banner for their cause, rather than a random collection of historic structures and antiquities without relative significance. Shedding the grip of dictatorships and smothering religious dogma can be accomplished while still preserving historic monuments as symbols of their freedom, rather than representatives of despotism.
Opinion:
"The Madonnas of Leningrad" is one of the most poignant stories about art preservation I have ever read. It takes place during World War II, in 1941, during the siege of Leningrad in the former Soviet Union. A former tour guide and other staff members at the Hermitage Museum removed all the paintings from the walls for safekeeping, leaving the frames hanging empty as a symbol of eventual return. The museum is then turned into a sanctuary for the dispossessed fleeing the bombing and surviving on very little food or heating. In an effort to keep a semblance of normalcy, the main character memorizes descriptions of favorite works of art and conducts tours for the distraught refugees, describing each painting as if it were still there.
Who will be the "tour guides" memorizing the cultural treasures that now only exist as phantoms of the past in Syria, Iraq and Afghanistan? These countries, among others in the Middle East, have been looted and ransacked of the treasures of their past. Unlike the paintings at the Hermitage that eventually found their way back, the ruins and artifacts destroyed and looted in the Middle East, for the most part, are lost forever.
Some, however, believe the loss is worth the freedom. One writer commented in the Guardian: "Syrian heritage be damned because their heritage is dominated by, torture, murder and one man (family) rule. That's what they are fighting against. Heritage and cultural artifacts mean far less than freedom. That's why the west is free today. The least we can do is support the Arab struggle for the same - including in Syria."
Syria and the Middle East reveal a sorrowful saga of the destruction of the remains of ancient civilizations as a result of civil war. Many believe the losses are tolerable when weighed against ruthless tyranny. Still, it's possible for future revolutionaries to be not only revered for liberty but also as "museum preservationists" and stewards of their past by ensuring their country's collective memory remains intact by saving monuments and artifacts, so they will be there for posterity telling their stories in silent repose.
We are 100% volunteer and depend on your participation to sustain our efforts!
Get Involved
If you'd like to help with maintaining or developing the website, contact us.