From the Open-Publishing Calendar
From the Open-Publishing Newswire
Indybay Feature
Related Categories:

U.S. | Health, Housing & Public Services | Labor & Workers
Connection Of FDA Capt. Mutahar Shamsi To Nationwide Fungal Menigitis Outbreak & Conflicts
The FDA officer Capt. Mutahar Shamsi involved in oversight and inspection of the criminal drug compounding operation New England Compounding Center has drug company connections through his wife who is a drug corporate executive and has retaliated against an FDA worker whose wife filed OSHA complaints against Pfizer Inc. These financial conflicts of interests and potential criminal conflicts of interest by Capt. Mutahar Shamsi raise serious questions about the credibility of the FDA and Federal oversight of the drug industry.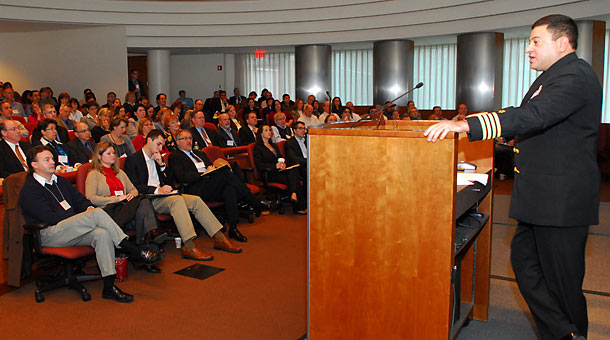 KPFA WorkWeek Radio Breaks Story On Connection Of FDA Capt. Mutahar Shamsi Connection To Nationwide Fungal Menigitis Outbreak And Potential Conflicts of Interest
KPFA Radio Show WorkWeek on 11/12/2012 broke the national story that the Federal official in charge of the New England Compounding Center where there was a nationwide outbreak of the fungal meningitis was FDA Capt. Mutahar Shamsi has potential conflicts of interest with connections to the drug industry and illegal retaliation against FDA officials.
There have been 331 cases of fungal meningitis in 18 states including 25 deaths according to the Centers for Disease Control and Prevention as a result of the failure to properly investigate and prosecute potential criminal activity b the New England Compounding Center in Framington, Mass. During an FDA investigation after the contaminated material was distributed nationally and was already sickening and killing people, they found on October 2, 2012 83 vials out of a bin containing 321 vials of preservative-free methlprednisolone acetate -- the injectable steroid tied to the outbreak- contained a "greenish black foreign matter." Another 17 vials in the same bin contained a "white filamentous material." Fifty of the vials were sent by the FDA to a labor and tested, and all 50 confirmed the presence of microbial growth.
Under federal law, these compounding centers can make individual prescriptions ordered by a doctor or hospital but they are not allowed to manufacture drugs for general distribution which the company was doing nationally. It was Capt. Mutahar Shamsi to make sure that the manufacture of drugs by the compounding companies was being enforced but the Capt. did not carry out any inspections and force compliance with New England Compounding Center which allowed it to continue an illegal drug manufacturing operation under his watch. Under present law, the FDA has sufficient jurisdiction to inspect the NECC, the compounding pharmacy who manufactured in bulk, injectable medicines that caused the meningitis outbreak.
WorkWeek radio has also learned that Capt. Shamsi has potential financial conflicts of interest with the drug industry that he is supposed to be in charge of regulating and enforcing FDA laws at in the New England region. His wife Gail Shamsi was Assoc. Director, Regulatory Affairs at Biogen Drug company and presently is Director of Regulatory Affairs at Asahi Kasei Pharma Americad.
Capt. Shamsi's lack of oversight and his financial conflicts of interest does not stop there. He is now being called into question regarding a retaliatory action against a FDA inspector who is the spouse of an OSHA whistleblower.
Becky McClain was a molecular biologist at the Pfizer Groton Connecticut laboratory where 6,000 scientists worked. She sought proper health and safety protection at the laboratory after there were repeated serious biocontainment issues and release of contaminants into the community which posed a public concern. McClain and others at Pfizer became ill due to occupational exposures in the lab and because of continued unaddressed safety issues at Pfizer.
McClain was fired from Pfizer after she contacted OSHA and after she requested her exposure records from Pfizer for her health care. McClain then filed a successful federal lawsuit against Pfizer. The jury unanimously determined Pfizer had shown willful and wanton retaliation against McClain and had violated her free speech rights in reporting health and safety issues of public concern to OSHA.
While the suit was being pursued, however, New England District FDA management under the leadership of Capt. Mutahar Shamsi mandated that McClain's husband, who worked for the FDA, pressure his wife Becky to settle with Pfizer or he would "be out of a job". This and other actions, allegedly directed by Shamsi, eventually led to repeated retaliation against McClain's husband, an FDA inspector. Even after McClain's husband left the FDA, Shamsi continued his retaliatory actions and allegedly charged him with false AWOL charges.
Shamsi's lack of oversight of NECC, his conflicts of interest with business, and his targeted retaliation of a whistleblower's spouse for health and safety issues, raises serious doubts about his integrity, competency and leadership in the FDA to protect the public in the New England region.
Government officials that have conflicts of interests and behave in manners that do not protect the public's interests have become a systemic problem within our government today. Their actions can lead to devastating deaths and illnesses as seen recently by the FDA's lack of oversight of NECC in New England. False claims of lack of resources, jurisdiction or funding are used to cover up incompetencies or bad leadership in government agencies.
It is time to make our government agencies accountable in order to make public health and public safety a reality. Mutahar Shami's role as FDA District Manager of the New England Region has been called into question due to his dubious actions and conflicts of interest.
KPFA WorkWeek Radio will continue to follow this case around whistleblowers, workers and the health and safety of the public.
The interview was part of WorkWeek Radio on
11/12/12 Workweek Radio
http://archives.kpfa.org/data/20121112-Mon0800.mp3
For more information on WorkWeek Radio contact
info [at] wwradio.org
Gail Shamsi's Overview
Current
Director, Regulatory Affairs at Asahi Kasei Pharma America
name was changed in 2011 because of an acquisition.
http://www.artisanpharma.net/AKP-America-PR-2011-11-22.pdf
Capt Mutahar Shamsi's wife; Gail, has 'ties' to the pharmaceutical industry
http://www.spokeo.com/search?q=Mutahar+Shamsi&s1=t24#:1709568017
INFO ON GAIL
http://www.linkedin.com/pub/gail-shamsi/10/686/b96
Gail Shamsi
Assoc. Director, Regulatory Affairs, Biogen Idec
Greater Boston Area
Biotechnology
Join LinkedIn and access Gail Shamsi's full profile.
As a LinkedIn member, you'll join 150 million other professionals who are sharing connections, ideas, and opportunities. And it's free! You'll also be able to:
· See who you and Gail Shamsi know in common
· Get introduced to Gail Shamsi
· Contact Gail Shamsi directly
View Full Profile
Gail Shamsi's Overview
Current
Director, Regulatory Affairs at Asahi Kasei Pharma America
Past
Assoc. Director, Regulatory Affairs at Biogen Idec
Assoc. Director, Regulatory Affairs (contract) at Sepracor Pharmaceuticals
Education
Boston University - School of Management
University of New Hampshire
Connections
73 connections
Gail Shamsi's Experience
Director, Regulatory Affairs
Asahi Kasei Pharma America
March 2012 – Present (4 months)
Assoc. Director, Regulatory Affairs
Biogen Idec
Public Company; 1001-5000 employees; BIIB; Biotechnology industry
April 2007 – June 2011 (4 years 3 months)
Assoc. Director, Regulatory Affairs (contract)
Sepracor Pharmaceuticals
Public Company; 11-50 employees; SEPR; Pharmaceuticals industry
2003 – 2006 (3 years)
Gail Shamsi's Skills & Expertise
1. Regulatory Affairs
2. Regulatory Submissions
3. FDA
4. GMP
5. Biotechnology
6. Global regulatory affairs
7. Regulatory CMC
Gail Shamsi's Education
Boston University - School of Management
MBA, Marketing
1986 – 1988
University of New Hampshire
Bachelor of Science (BS), Biochemistry
Gail Shamsi's Additional Information
Groups and Associations:
Biogen Idec Alumni
Boston University School of Management Alumni
NEW REGULATORY AFFAIRS JOB OPPORTUNITIES
Quality & Regulatory Network
Regulatory Affairs Professionals Society (RAPS)
Regulatory CMC for Biologics
Regulatory Professionals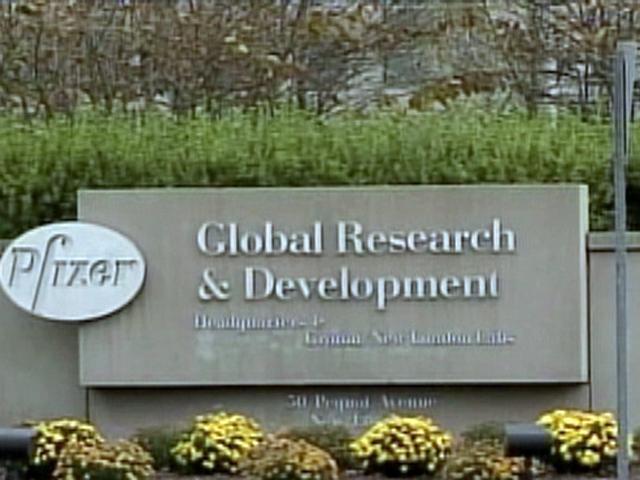 Pfizer retaliation against OSHA whistleblower molecular biologist Becky McClain resulted in FDA Capt. Shamsi seeking to coerce her husband to pressure his wife to settle the case and not go to Federal Court with the illegal discrimination and discharge. Who does this Capt. Shamsi really work for?
Gail Shamsi who is married to Capt. Mutahar Shamsi was working for the drug industry while her husband was in charge of oversight of the drug industry's health and safety. The FDA has yet to take action to rectify this potential criminal conflict of interest.
The US FDA's failure to properly supervise it's agents and to act on the conflict of interests by Capt. Mutahar Shamsi may have let to the deaths of more than 25 people in the United States from fungal meningitis.
We are 100% volunteer and depend on your participation to sustain our efforts!
Get Involved
If you'd like to help with maintaining or developing the website, contact us.