From the Open-Publishing Calendar
From the Open-Publishing Newswire
Indybay Feature
Pack SF Superior Court room on August 12 ! Connecting the Dots, and fighting against the C
Pack SF Superior Court room on August 12 ! Connecting the Dots, and fighting against the Criminalization of Comrade Kilo G. Perry by SFPD ! THE LATEST TARGET OF SFPD WAVE OF TERROR AGAINST POOR, BLACK & BOWN COMRADES, IS KILO G. PERRY, BAYVIEW FREEDOM FIGHTER, PEACEMAKER & EDUCATOR, DISABLED SINGLE BLACK FATHER OF A 3yr. BABY BOY... EXPONENTIAL "MANAGED MAYHEM"

Pack SF Superior Court room on August 12 !
Connecting the Dots, and fighting against the Criminalization of Comrade Kilo G. Perry by SFPD !
By Idriss Stelley Foundation
_________________________________________________________________________
'
THE LATEST TARGET OF SFPD WAVE OF TERROR AGAINST POOR, BLACK & BOWN COMRADES, IS KILO G. PERRY, BAYVIEW FREEDOM FIGHTER, PEACEMAKER AND EDUCATOR, DISABLED SINGLE BLACK FATHER OF A 3yr. BABY BOY... EXPONENTIAL "MANAGED MAYHEM"
Ever since the July 16, 2011' killing of Kenneth Wade Harding Jr., 19 yr, African American Youth, on the corner of 3rd & Oakdale in district 10 by the SFPD Bayview Thugs in Blue,
our Poor, Black & Brown Bayview community has been threatened, harassed and terrorized by the police, more than ever before.
THE DEADLY WEB WEAVED BY THE POWERS THAT BE - "MANAGED MAYHEM" - TIGHTENS ITS CHOKEHOLD ON SF BAYVIEW HUNTERS POINT'
* Henry Taylor, direct eye witness of Kenneth' killing at close range ,who never saw a gun in the victim's hand, has been arrested, then released, as Cops or DA could not charge him with any crime.
* Black POWER Youth Debray Carpenter, AKA "Fly Benzo", 22,
one of the spearheaders of Justice 4 Kenneth Harding Jr,
was arrested last Sunday by 9 Bayview cops after he spoke eloquently about environmental racism, police state oppression and its relation to Kenneth' death, COnnecting The Dots.
Fly Benzo was released 3 days later after the community "phone blasted" the SF DA, demanding his release and dropping all bogus charges against Fly (that included assault on an "executive" officer and threatening general order, due to Comrade Fly reflecting the Voice of the People, at last week's Town Hall meeting at the SF Bayview Opera House around the shooting of Harding, - when Chief Greg Duhr was booed right off the stage by our outraged community -
(Fly talked about demands of shutting down the T_lightrail Muni Transit, given that Kenneth Harding was chased on foot, shot and killed, immediately after evading a $2 Muni fare, left to die like an animal, alone, choking on his own blood, held at assault rifles until he stopped moving...)
Whenever we talk BOYCOTT or disrupting transit, historically, KKKorporate Hell breaks lose....
And the Police , that serves and protects the wealthy and corporate interests, in the tradition of the "Slave Carchers" cracks down on "dissident" Voice with brutal force.
* Gentle "TipToe", an African American Brother with severe cerebral palsy, was recently, brutally assaulted by Bayview PD.
* Also brutalized was "little Skip".
* So was frail African American Elder Charles "Chuck" Nolan, who suffers from longstanding severe asthma and COPD, merely for standing within the perimeter of last week's October 22 Coalition against Police Brutality action at the very corner where Kenneth met his untimely death.
SFPD detained Brother Chuck, then brought him to San Francisco General Hospital, as he started experiencing breathing grave difficulties. Chuck was released to the street that night, no charges stuck...
"little Skip" and "Bo", loved by our community, was also assaulted by SFPD.
"Bo" had a seizure, and Bayview Police who brutaized him, mockingly stated: "BO, you faking !"
COMRADE KILO G. PERRY DARES TO FILM POLICE BRUTALITY
The latest target of SFPD wave of terror is Brother Kilo G. AKA Keith Perry, 57, single father of a 3yr. babyboy, "Angel".
Kilo G. also suffers from a painful neurological disability, for the past seven years, that affects his right arm and hand, causing him excrutiating pain when unknowing people shake his hand... Kilo can only type with one fingeri
.
Peacemaker Comrade Kilo G. is a respected videographer, producer of "Cameras Not Guns", who as part of his worthy endeavors has been catching police/community interactions on tape.
Police have been taking pictures of him on the street, and tries to intimidate him into silence: "Hey Kilo G., we got ya on your Facebook"
Last Sunday, it culminated with Police PEPPER SPRAYING Kilo G. for merely filming them !!
Amazi, who works with Kevin Epps (author of movie "Straight Outta Hunters Point", and Channel 29 Lynn Daniels were direct eye witnesses of this outrageous occurence.
Bayview Captain Paul Chignel asked Kilo if he wanted an ambulance,
and Kilo was taken to SFGH for treatment, then released.
But 2 days ago, 2 cops accosted and served served Kilo G. with a Temporary Restraining Order, alleging harassment of Office Julia Angalet, for "sexual threat & assault!"
(stemming from saying the F...t word at her: "You gay, Get up off here with that F...t Sh...", said the watching crowd, words reiterated by Kilo G.
...Would anyone calling her a Pig on that day justify a TRO under allegation of animal cruelty, a la Michael Vick??)
Officer Williams, who handed out the Temporary TRO proof of service to Brother Kilo G., told him: "If we see you anywhere near 3rd and Oakdale, we will personally arrest you. You are going to jail!".
(Little Angel was with his father at the time as always, and Kilo asked them not to make such threats in front of his little boy, of whom Kilo is the sole caretaker)
Link to Temporary TRO against Kilo:
http://webaccess.sftc.org/Scripts/Magic94/mgrqispi94.dll?APPNAME=IJS&PRGNAME=ROA22&ARGUMENTS=-ACCH11572427
http://webaccess.sftc.org/minds_asp_pdf/Viewer/DownLoadDocument.asp?PGCNT=0&ALL=Y
: CCH-11-572427
JULIA ANGALET VS. KEITH PERRY
Cause of Action: CIVIL HARASSMENT
Aug-04-2011 7:04 pm PST
"I'M ON IT", CONTENDS D10 BLACK SUPERVISOR MALIA COHEN, ELECTED IN NOVEMBER 2010....
Kilo has called his District 10 Supervisor Malia Cohen about the pepper spraying incident,
she stated: "I'm on it".
Sgt Dean Hall was also contacted by Kilo,
and the good man contended: "I'm gonna handle it".
But their protracted silence remains deafening...
So Kilo G. filed a complaint with the OCC (SF Office of Citizens Complaints)...
The OCC , whose director of Joyce Hicks, only sustains 3% of complaints against SFPD misconduct per fiscal year... but filing with OCC is a mandatory step before the matter would be taken to Internal Affairs and to the SF Police Commission, on which, out of 7 commissioners, the People only have ONE fierce alliy, Civil Rights Atty Petra DeJesus (and director of Asian Law Caucus Angela Chan, on a restricted anount of issues...) Petra is the sole Commissioner who opposes a Taser International contract for SFPD !
PACK THE SUPERIOR COURT ROOM ON AUGUST 12 !!
Comrade Kilo G.'s TRO hearing is scheduled Friday Aug. 12, at 9 am,
room #514 , SF Superior Court, 400 McAllister, corner of Polk Street.
If the ruling judge choses to believe the PO_Lice,
a 3yr TRO may be issued against Kilo, barring him from his OWN NEIGHBORHOOD and family members' residences in the perimeter of the TRO, and preventing him to be anywhere near Officer Angalet's patrol car... (If she comes at him for the next 3 years, Kilo would be ipso facto in VIOLATION of his Civil Harassment Stay Away Order and taken to jai, who would then take care fo his baby Angel ?? The Children Home Society.... Entry door to Foster care INjustice)
Police continues to accost Kilo G. on the streets ,repeatedly asking him if he is on parole or probation, when a simple check from patrol cars computer system would turn up a clean record in their correctional database, within seconds...
"I PAID MY DEBT TO SOCIETY !"
Kilo, who agreed to interview with us two days ago at Idriss Stelley Foundation office, has "paid his debt to society" as he puts it, and has stayed out of the correctional system for the past 16 years, educating our Youth and empoverished communities on Non-violence, alternatives to illicit activities, survival and sustainability.
Which is not to the liking of the Powers That Be, who shamelessly continue to expedit what was elegantly labeled as the "SF Negro Removal", AKA the Gentrification Matrix set in motion over 2 decades ago.
From 19% African Americans demographics in the 70s in San Francisco, Blacks now have plummeted down to a scary 6.05% in our city this year;
through blythe, police oppression, foreclosures, substandard public education through busing our Black kids out of their neighborhoods, and then some. (in Bayview, the sole healthcare facility for the indigent polulation is South East Healthcare Center on Keith Avenue, with ARMED COPS in the waiting room.... Very healing.)
PLEASE PACK UP the Court Room on the 12th !
Black & Brown, Disabled, Elders,Youth and Families, Whites, APIS, Native Americans, people of all faith and creed,
everyone who cares about the fate of the Oppressed in SF !
If Comrades Kilo G., Fly Benzo, Henry Taylor, Willie Ratcliff, Jameel Patterson, and so many activists and Peacemakers at Ground Zero have the courage to speak up and bear witness FOR US ALL,
YOU can too !
~~~~~~~~~~~~~~~~~~~~~~~~~~~~~~~~~~~~~~~~~~~~~~~~
Freedom Fighter and Peacemaker, videographer Comrade Kilo G. Perry can be contacted through email at:
g.styleent [at] yahoo.com
or through his Facebook homepage at:
http://facebook.com/kilo.perry/
Please join us on Idriss Stelley Foundation Facebook, direct services for Survivors of Police Misconduct and Grieving Families of Loved Ones killed by law enforcement, Bilingual Spanish hotline 415-595-8251, attys referrals, counseling & support groups, help with organizing press confrences, rallies & Protests, office at the Redstone Building, Suite #209, 2940 16th Sr, (corner of Capp Street, half a block from 16th St. BART Station, MUNI lines # 14, 14L, 22, 33 , 49, please call us for an confidential intake appointment, we are wheelchair accessible.
http://www.facebook.com/?ref=home#!/groups/116337228453342/
Grow the Voice of the PEOPLE and Be Counted !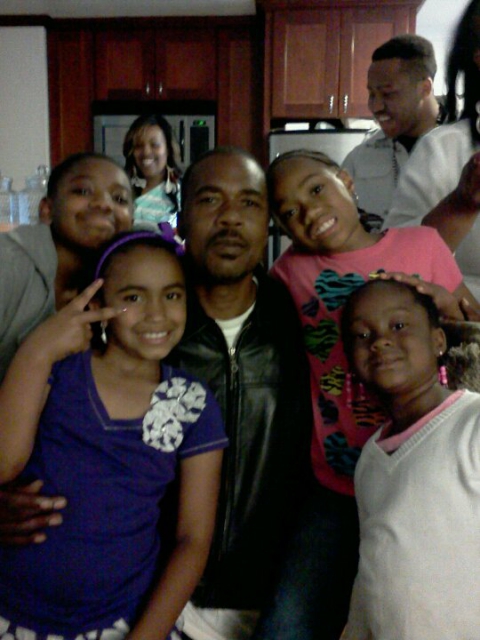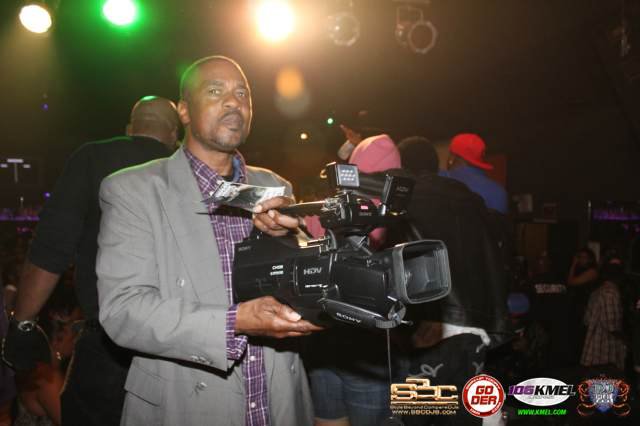 We are 100% volunteer and depend on your participation to sustain our efforts!
Get Involved
If you'd like to help with maintaining or developing the website, contact us.