From the Open-Publishing Calendar
From the Open-Publishing Newswire
Indybay Feature
Seeking Truth, Discovering Power... Interview with Conspiracy Con's Brian Hall
Brian Hall has organized the Conspiracy Conference annually since 2000. This year's Conference will be held in Santa Clara on June 4th and 5th, 2011. The event has been promoted to "begin where other conferences end..." identifying the forces that seek to dominate, manipulate, tyrranize, rob, murder, kill and control humanity... "Conspiracy Theorists" have been branded and vilified by the corporate media as paranoid, crazy, violent and dangerous. Discouraging analysis into the identity, and ways in which very powerful institutions, organizations, individuals, groups maintain and expand their control over the lives of other people and the planet, serves only those who wish to maintain their power and escape public scrutiny. Brian Hall brings together controversial speakers each year to tackle the issues that the corporate media dares not touch - Mind Control, Secret Societies, Shadow Government, The Federal Reserve, 9-11, Occult Technologies, Suppressed Knowledge, New World Order, etc...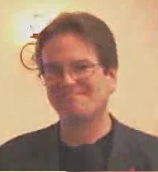 Hear Brian Hall, executive producer of Conspiracy Con, discuss Seeking Truth, Discovering Power, Overcoming Problems, Finding Solutions on the Community Currency radio show on the Progressive Radio Network this Thursday, May 26th from 2 pm - 3 pm.
Brian writes- "The primary goals of Conspiracy Con are to directly expose and analyze the real problems and the real problem-makers of yesterday, today and tomorrow, as well as to provide courses of action and potential solutions to the challenges that are placed upon humankind by these forces, which (for the moment) may seem invisible, perpetual and insurmountable.
"I submit to each and every one of you reading this that the conspiratorial view of history is far closer to the truth than any other version of history. And, what backs this statement up... history. The so-called conspiracy theorists are proven time and time again to be right far more often than not. God bless the conspiracy theorists of today. For tomorrow they will be called hero."
This year's Conspiracy Con is coming up shortly on June 4th and 5th, 2011 in Santa Clara, California. In addition to an array of speakers looking at many different issues, Brian has also posed a series of questions for a public debate on Sunday evening with many speakers and special guests (which is free and open to the public) on -
9-11 (plus other issues):
What do we really know from the Movement?
What are its Strengths & Weaknesses?
Has it been Compromised?...
COINTELPRO & CONTROLLED OPPOSITION:
Is there Infiltration into the Truth Movement?
DISINFORMATION AGENTS:
Have they appeared at this Conference?
WHERE DO WE GO FROM HERE?
What are our successes and what are our failures?
How can we improve the greater truth movement?
If so, what one issue is it that, if collectively overcome, would be the first "domino" by which all others might fall?
We will begin a dialogue on these questions. Ken Jenkins and I spoke about 9/11 at the 2003 Conspiracy Conference. Brian Hall helped at the San Francisco International Inquiry into 9/11 in March 2004. We are friends and respect one another; we are both truth seekers. We are also organizers who have pulled together large public events, and we must judge which voices to amplify through our efforts.
As an organizer and media producer (radio show host, as well as a conference organizer), I would like to say that event organizers and radio show hosts do not, cannot, control what people say at an event or on the air, and do not always agree with the statements and conclusions that others present. They do create an opening for the expression of ideas, a description of people's personal experiences, a platform which allows others to begin a discussion and to decide for themselves whether or not that idea, experience might be, is or is not true. There are people who very much want to speak and struggle intensely to get their voices, stories, viewpoint out. There are other speakers who are busy, overwhelmed, and need a lot of coaxing to find the courage to speak publicly, and sometimes pay heavily for being "the messenger." I've worn many hats, too, and have been in the position of not allowing speakers, and not being allowed to speak. Almost all speakers who stick their necks out to voice "opinions, analysis, experiences" contradictory to popular belief are immediately criticized for being too radical, too conservative, deluded, as well as courageous, right or wrong and stupid. This happens over a wide range of topics and reflects the fact that people do have different worldviews. For nearly two decades, I have tried to champion truth, peace and justice and I have been very surprised by the varied responses that I have received from the corporate media, the independent media, the activists, the general public, family and friends. Genuine learning comes from a dialogue, when partial truths combine to yield greater insights and wisdom. My hat is off to Brian Hall for his courage to begin a very challenging public dialogue.
This radio show will be archived at The Progressive Radio Network
Visit
http://www.conspiracycon.com
to see all the speakers and the schedule. The Conference will be held at the Santa Clara Marriott Hotel.
The 2011 SPEAKER DEBATE with participating speakers will be held on Sunday Evening, June 5th, and is free and open to the public 7:00pm - 9:00pm.
We are 100% volunteer and depend on your participation to sustain our efforts!
Get Involved
If you'd like to help with maintaining or developing the website, contact us.