From the Open-Publishing Calendar
From the Open-Publishing Newswire
Indybay Feature
BOYCOTT!!! Waiting for Superman!!!
A national corporate media blitz funded by billionaire union busters and privatizers like Bill Gates and the Eli Broad foundation are pushing a reactionary film pushing privatization of all public schools in the US. This film is being pushed by Obama's education Secretary Arne Duncan and Washington DC School Superintendent Rhee. They have pushed "No Child Left Behind" also supported by Democratic Congressman George Miller and the "Race To The Top". Bill Gates was also invited as a special guest of honor by AFT president Randi Weingarten to the AFT national convention.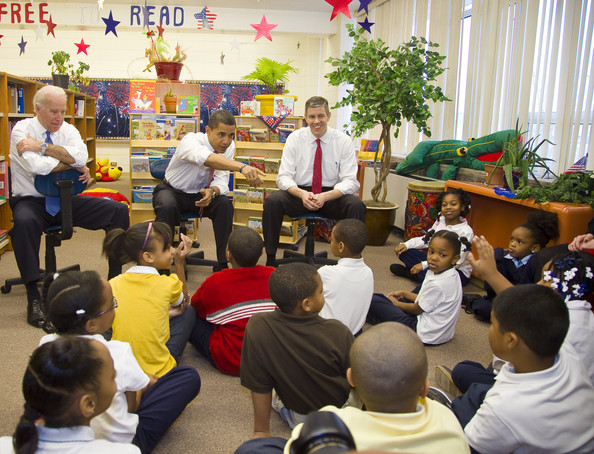 BOYCOTT!!! Waiting for Superman!!!
Waiting for Superman is pernicious propaganda aimed to privatize public education!!!!
Waiting for Superman is part of a three decades-long bi-partisan-corporate driven "consensus building" campaign to development public support for privatizing public schools, smashing teacher unions, while promoting charter schools. The premise of the documentary is that public schools are "failing schools" and that teacher unions are an obstacle to the reform of public education. The documentary underscores President Barack Obama's education policy—called Race to the Top—which aims to intensify the aforementioned objectives.
The "consensus building" campaign against public education has expanded significantly since Obama announced the Race to the Top policy in July, 2009. This can be observed by the broad-based, and ever present, commentaries in support of charter schools and statements claiming teacher unions impede pro-corporate educational reforms. This propaganda campaign involves media pundits and columnists, corporate news reports, academic administrators and university boards of trustees and regents, foundation heads, such as Bill Gates, and some union leaders. Waiting for Superman, produced by Davis Guggenheim, who also produced Al Gore's Inconvenient Truth, is an indication of just how wide-spread that assault is.
While the Gates and Brode Foundations financed Waiting for Superman, those billionaires are opposed to increasing taxes on the wealthiest 1% in the country.
All the while, funding for public education in California is 47th lowest in the country, and the situation continues to get worse.
Waiting for Superman completely ignores economic, sociological, and technological factors which actually shape the conditions which influence elementary and secondary student's academic performance. Stan Karp, an editor at Rethinking Schools, states, "It's as if someone made a film about global warming and did not mention cars, oil companies, or carbon dioxide." Karp continues: "this film misses the mark by light years. Instead of helping people understand the many problems schools face and what it will take to address them, it presents misleading infor-mation and simplistic "solutions" that will make it harder for those of us working to improve public education to succeed. We know first hand how urgently change is needed. But by siding with a corporate reform agenda of teacher bashing, union busting, test-based "accountability" and highly selective, privatized charters, the film pours gasoline on the public education bonfire started by [George W. Bush's] No Child Left Behind and Race To the Top." See:
http://www.NOTwaitingforsuperman.org
as a place to find more information about a campaign to counter the impact of this documentary.
Produced by: United Public Workers for Action. See:
http://www.UPWA.info
We are 100% volunteer and depend on your participation to sustain our efforts!
Get Involved
If you'd like to help with maintaining or developing the website, contact us.