From the Open-Publishing Calendar
From the Open-Publishing Newswire
Indybay Feature
FDA warns consumers about Petag pet milk replacers
July 1, 2010 the FDA posted a notice on their website warning consumers about pet milk replacers. The FDA stated that if milk replacers become overheated at any time the fat can become rancid. This FDA warning is a direct response to their investigation into Petag's tainted formula which caused many babies to die.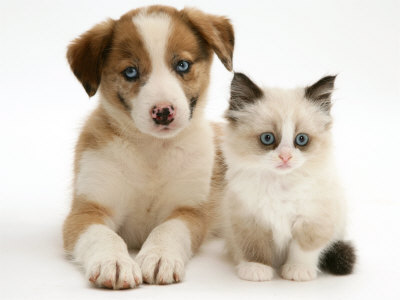 FDA warning
http://www.fda.gov/AnimalVeterinary/SafetyHealth/ProductSafetyInformation/ucm217650.htm
In the spring and summer of 2009 kitten, puppy and wildlife rescuers were noticing that their babies fed Petag products were getting diarrhea and dying. Many complaints were made to Petag and the FDA. Copies of these complaints are available in the link below. The FDA investigated the complaints from March 2009 to the present. They found the manufacturer responsible for the problems.
Even though Petag knew they were being investigated they posted a note on their website saying they were not being investigated, there was nothing wrong with their formulas and the "one" FDA complaint was "spurious." That note is still on the company website
http://www.petag.com
In an audio interview in December 2009 the COO of the company Darlene Frudakis admitted that their formula had become overheated and became rancid. Darlene stated that it would "only" give the babies diarrhea. Diarrhea is of course fatal in babies. Darlene tried to blame the overheating on truckers, consumers and lack of preservatives in the product.
The FDA investigation uncovered a few other problems at Petag. What is in Petag products is not on the label. That is a violation of the truth in labeling act. The FDA instructed Petag to change their pet milk labels.
The investigation also uncovered the fact that Petag had a problem with rawhide bones being infected with salmonella. The FDA chastised Petag telling them to keep better control of the products they buy from overseas. CEO of Petag George Gill stated they "buy from overseas because it's cheaper." The FDA would not release Petag's salmonella infected rawhide until they tested clean after radiation treatments.
The FDA warning also stated that kitten and puppy milk replacers should only be used for kittens and puppies. Petag had been recommending these formula for use with wildlife and exotic animals such as endangered pandas, red pandas and tigers. Recently 23 tiger cubs died because of the tainted formula. There are still photos of bunnies, ferrets, pandas and tigers drinking the formula on the Petag website.
Petco and PetSmart were both notified of the FDA complaints and investigation in 2009. They continued to sell the tainted formula to consumers. That formula caused many babies to die as they are the main distributors in the US. Tainted formula is still on their store shelves.
More information and documents can be found here.
http://www.animaladvocates.us/petagesbilac.htm
About Petag: Petag is the number one selling kitten and puppy milk replacer in the world as per Petag. They sell KMR kitten milk and Esbilac puppy milk. They do not manufacture any of their own products as per the FDA investigation. They are merely a repackager.
http://www.petag.com
About Animal Advocates: Animal Advocates is a non-profit animal rescue and education organization. They rehabilitate wildlife.
http://www.animaladvocates.us
We are 100% volunteer and depend on your participation to sustain our efforts!
Get Involved
If you'd like to help with maintaining or developing the website, contact us.