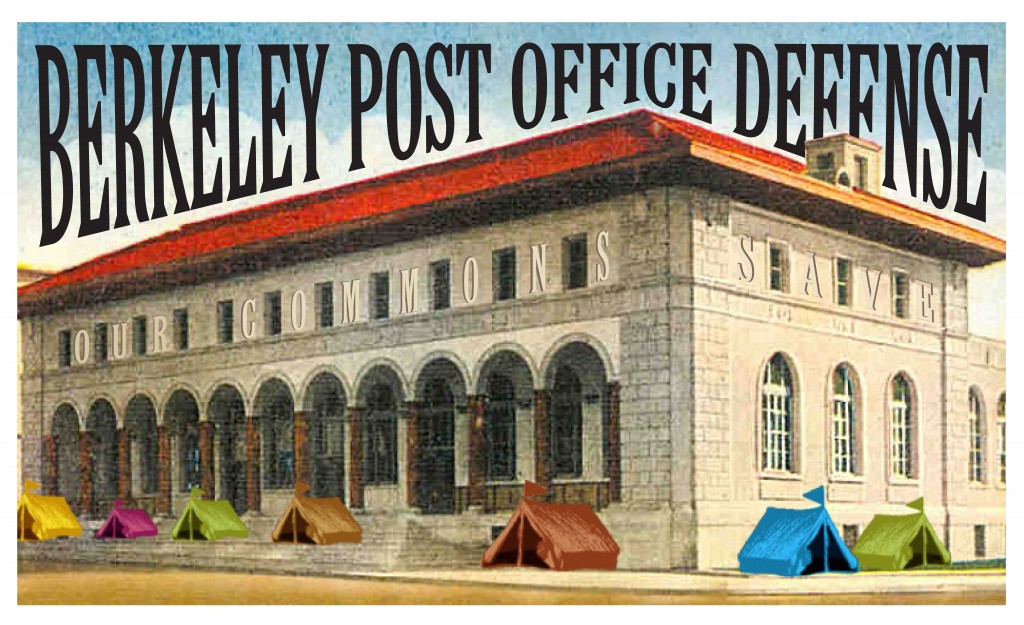 The Postal Service has put the Berkeley Post Office up for sale!!
The Postal Service has started to outsource Post Office services to Staples, replacing union jobs with low-paying, low benefit work.
And we're fighting against both!
Come help us plan our next steps.
The American Postal Workers Union is planning more actions against Staples; we need to support them. We've started a "Don't Shop at Staples" campaign with some awesome... what else? ... postcards to send to Staples management!  Here's the front of the postcard.
The Berkeley City Council is on a path to pass some sort of Zoning Overlay which may protect the Post Office against various commercial uses, or be totally ineffective. We need to stay on top of it.

And we need to be prepared if the Post Office announces a sale! The Office of Inspector General's report on the sale of Post Offices was supposed to come out before the end of March - anything could happen after it comes out. Come help us plan our response.

Encouraging articles have come out recently about using Post Offices as banking facilities for the unbanked. We held a forum on postal and public banking on March 29th on the Post Office steps.

THINGS ARE HAPPENING!







Added to the calendar on Saturday Apr 5th, 2014 9:05 AM